An Interview with the Concierge: Alessio Nuzzi of Castello del Nero
---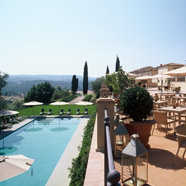 Five Star Alliance interviews the concierge at Castello del Nero, the magnificent castle-hotel, dating from the 12th century, nestled on a 400-hectare private game reserve in Tuscany...
Which restaurant do you recommend the most often and why? Who is it best for?
LA TORRE Restaurant, at Castello del Nero, is the best in the area with an unique view to the Tuscany hills . The chef's expertise of using the best local ingredients to discover new tastes and sensations – all accompanied by the excellent selection of Tuscan and Italian wines.
What activity do you recommend the most often?
The cooking class with our chef, our ESPA, hot air balloon rides and chianti tours with wine/oil tasting, outlet Shopping.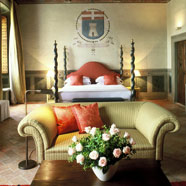 Do you have any Do's and Don'ts for travelers to the hotel and the city?
There are no don'ts only do for example visit Florence, Siena, San Gimignano, Pisa our ESPA, restaurant, cooking class, bikes tour
Because you are in a major international tourism destination, what kinds of language problems come up?
A Multilingual staff in all hotel departments has been able to assist all international guests.
Do you have any regular celebrity/famous guests?
Yes, they appreciate the tranquility of our location together with the wide range of activity and excellence of comfort and service.
What types of things have you been unable to do for guests?
All requests have been fulfilled for now. We put great attention in personalizing the service according to needs.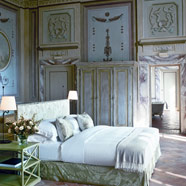 What are the things that you wish guests knew about the Concierge?
The Front Desk staff is available to managing any requests our guests may have.
How big is the Concierge staff at the hotel? The front desk staff.
What is your personal favorite part of the hotel?
The location, the rooms, the ESPA, the Restaurant, the Terrace, (in one word - everything).
---