Affordable Luxury at the Trendy Jia Shanghai
---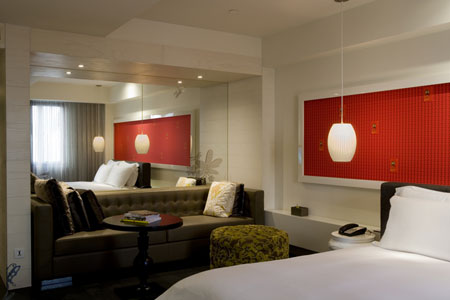 Following the successful debut of JIA in Hong Kong, the luxury boutique hotel brand moved on to Shanghai, opening a designer-led boutique residence that's been turning heads in the fashionable city. Since "JIA" takes its name from the Mandarin word meaning "home," it's only fitting that the collection of hip boutique hotels should cocoon its guests in comfort and style.
JIA Shanghai
is a cross between a home and a hotel, so you'll find fully-equipped kitchenettes in addition to the swank Bisazza-tiled bathrooms in-room. Infused with contemporary design, rooms are decked out with cool, modern furniture and have entertainment centers and free wireless Internet.
Book a suite and you'll get the services of a personal bartender to man your Chinoiserie cocktail cabinet.
The best part of all?
You can snag rates of just RMB 1095
(about $160) including continental breakfast, afternoon cakes, and evening wine.
---