10 Jobs at Luxury Hotels and Resorts That You Wish You Had
---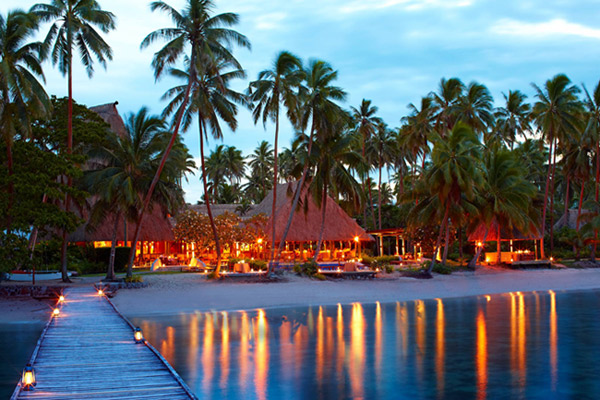 Ready to give up the rat race for an exciting new career? Here are 10 awesome jobs that we found at luxury resorts. 
1-Marine Biologist at Jean-Michel Cousteau Fiji Islands Resort, (pictured left).Located on 17 acres of a former coconut plantation, the resort is a place where heavenly surroundings combine with an unsurpassed range of luxury hotel activities. With a full-time Marine Biologist on staff, the resrt is committed to treating guests to fascinating insights into the ecology of the marine world in Fiji. 
2-Camel's Milk Mixologist at Ritz-Carlton Abu Dhabi Grand Canal. This kind of  mixologist does pretty much what his job title implies--mixes drinks with freshly muddled ingredients infused with locally-sourced camel milk, ranging from flavors such as sweet strawberry and refreshing mint. 
3-Wine Guru at the Anantara Group. Jirachai Sethisakko has been Anantara's Group Wine Guru for five years. Ensuring that each guest's wine experience is guided by the best of the best, June is responsible for training Anantara's elite team of Wine Gurus. In addition to training, June manages the wine lists and overall wine experience set up at new resorts, so that guests can enjoy Anantara's impeccable standards whichever destination they travel to.
4-Pool Concierge at Ritz Carlton South Beach. This expert on all local happenings strolls the pool deck (pictured right) between 9-5 to assist guests with reservations and information, offering sunglass polishing and a selection of magazines, presenting ever-changing culinary amenities make activity recommendations and proffer updates about special events in town that guests might enjoy.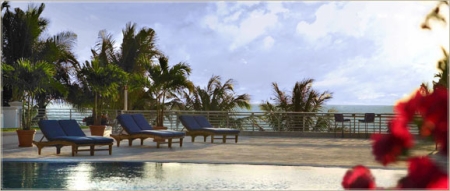 5-Kids Concierge at The Athaneaum Hotel & Apartments. The luxury hotel is so child-friendly, they even have a Kids' Concierge. The Concierge gets in touch prior to check-in to arrange tickets to shows or events and to create an itinerary that is age and interest appropriate. Every whim, from food to movies to books, can be fulfilled by this concierge. 
6-Duck Wrangler at The Peabody Memphis. Be warned, this is not a position with many openings. This job was held by Bellman Edward Pembroke, a former circus animal trainer, from 1940-1991.  The wrangler oversees the duck's twice-daily march from their home in the Royal Duck Palace on the roof to the hotel lobby's marble fountain. 
7-Surfing Instructor at Turtle Bay Resort. Oahu's North Shore is world famous for its surfing, and Turtle Bay Resort's 5-mile stretch of breath-taking coastline offers a variety of surf breaks for every level, from absolute beginner to elite wave rider. Our local community is filled with surfing legends and contemporaries, and we draw upon their expertise daily to share their experience and knowledge with you. Group and semi-private lessons are available. Or hire your own professional surfer for a day and live the life as you tour famous breaks, find a few waves to yourself, and get personally introduced to the area with a top local guide.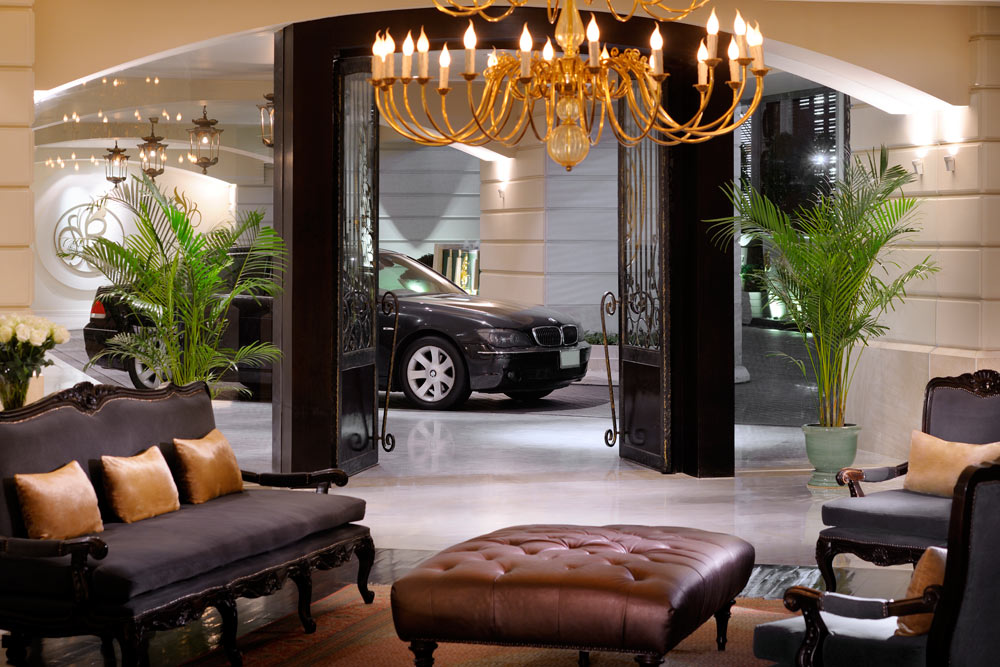 8-Sleep Concierge at The Benjamin Hotel. Rebecca Robbins is a Cornell sleep medicine professor and the co-author of Sleep for Success, traveling internationally to give talks on the latest sleep research. Much of the Rest & Renew program's content and resources are based on the studies and findings outlined in her book. Robbins is available for custom sleep consultations while overseeing the hotel's Sleep Team.
9-Fragrance Butler at Rosewood Hotels & Resorts. Through this unique service, guests can borrow from a curated selection of the finest perfumes and colognes. When summoned the butler appears bearing a silver tray with ten fragrances from which the guest can choose. Each property hand-selects fragrance menus distinct to its location.
10-Bartender at Tower Club at lebua (pictured left). The hotel is home to The Dome at lebua, Bangkok's most coveted and certainly highest collection of restaurants and bars, with the famed Sirocco and Sky Bar, the inviting Distil lounge, the celebrated Asian restaurant Breeze, and Mezzaluna, the award-wining fine-dining mecca renowned for its innovative cuisine. Bartenders at the glowing rooftop bar have a birds-eye view of Bangkok. 
---