What is a Credit Hold or Credit Authorization at Check-In?
---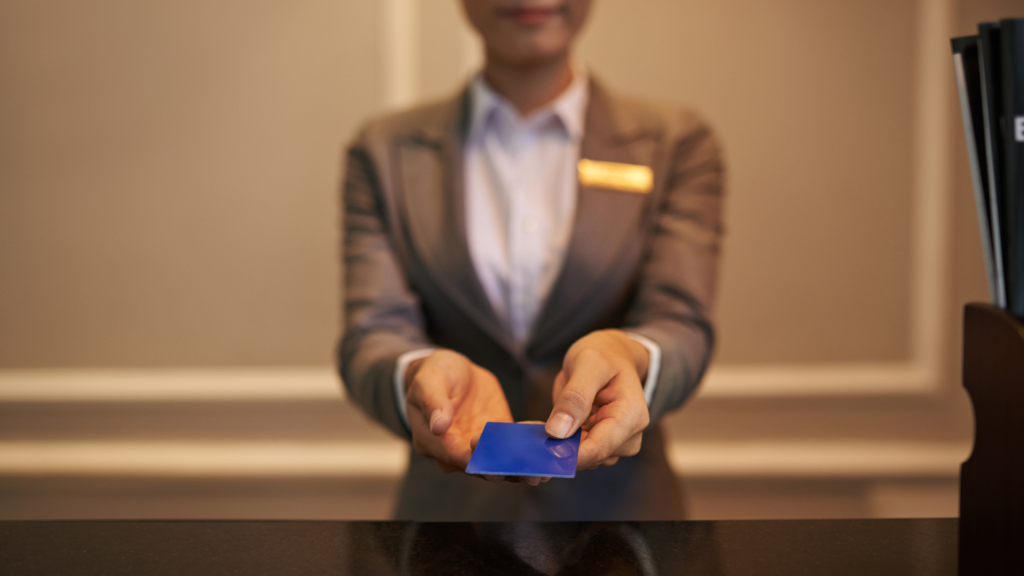 Imagine you are letting someone stay in your house, and you have no idea who they are. You don't know if they are messy, or whether or not they will show respect for your home and your belongings. Even if they are paying, you may be hesitant to allow them to stay. However, if you could guarantee that you will have enough money to pay for any damages they may due to your property, you may be more likely to allow them to stay with you. This is essentially why a credit hold or credit authorization is done at check-in at a hotel. Usually, a guest is not going to do any damage to the hotel, but there are other charges that can be covered if the hotel has the guest's credit card information.
How Does a Credit Hold or Authorization Work?
When you check in, your credit card information is stored. It is inside the hotel's billing system, and it can be accessed at any time in order to pay for something. However, you could theoretically cancel the credit card and then damage the hotel's property. Or you could choose to run up a very high room service bill and try to get away with it without paying. When the hotel holds some money using your credit card, this money will be the money that is used to pay for damages or food, drink, or service fees. This protects the hotel from fraud, theft, and unexpected repair expenses. The amount you pay is going to vary from hotel to hotel. It is typically based on the length of your stay and the cost of your room.
Things to Keep in Mind Regarding Credit Card Holds
It is important to understand that when the hotel place is a hold on your credit card, the money will not be available until after it is returned to your account. If the amount available on your card is close to limit, this could make it so you cannot use your card until at least a few days after you check out of the hotel. Oftentimes, it can take at least 3 to 5 days for the amount to be put back on your card. This means you have to be careful about the purchases you make during that time period. It also means you may have to check your account from time to time to make sure the money is put back as you expected it to be. When you check out of the hotel, the hotel makes an assessment of whether or not you are going to have to pay extra for things that happened during your stay. The hotel can get information from cleaning staff or other employees of the hotel before you check out, and that may affect your charges. However, in order to help you check out faster, the hotel often assumes there are no extra charges. If you think there may be extra charges, it is best to ask right then and there.
Communication is essential in any business transaction. It is no different when it comes to credit holds or authorizations. If you have any uncertainty about the credit hold or authorization process, talk to a hotel staff member about it. Be sure to clarify things even if it means putting it in writing.
---