World's Best City Center Hotels

You might say we're a little obsessed with luxury hotels - and our customers are always eager to hear our recommendations of the world's best hotels. So we've hand-picked the best luxury hotels in the world to help you find the ideal hotel ( see what we offer ). As always, we'd love to hear from you . Bon voyage!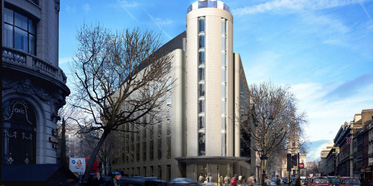 Located in the heart of the action and near the city's main theaters, exclusive boutiques, fashionable hot spots and trendy night clubs, ME London is one of the leading hotels in the center of London. It is contemporary and cutting edge in style and located in one of the most important tourist destinations in the world. Designed by the world famous architects Foster and Partners, amongst its fantastic services and facilities ME London provides 157 exquisitely...