Calling All Food Lovers in D.C. and New York
---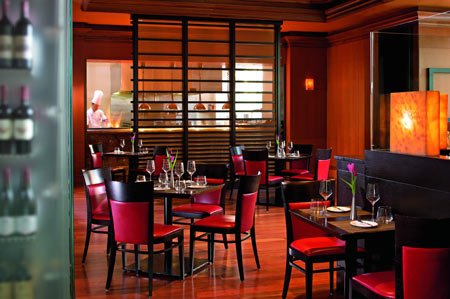 If you're a food connoisseur looking for a true epicurean experience, then check out the East Coast Travel package put on by the Westend Bistro, a Ritz-Carlton Washington D.C. restaurant and Le Bernardin, Chef Ripert's New York restaurant.
The dine and travel weekend will kick off with a 3-course lunch at Le Bernardin in New York City. After an incredible meal by Chef Ripert, participants will hop on the Acela Express train to D.C. and check into the Ritz-Carlton with accommodations on the hotel's Club level. For dinner, participants will enjoy dishes at Westend Bistro, which is located in the lobby of the hotel. Guests will savor a 3-course meal with a behind the scenes view into the kitchen to participate in an intimate and stimulating dining experience.
This package is priced from $1,025, and we encourage you to visit www.westendbistrodc.com for more information.
---