The Villas of Villa d'Este in Lake Como: Villa Cima
---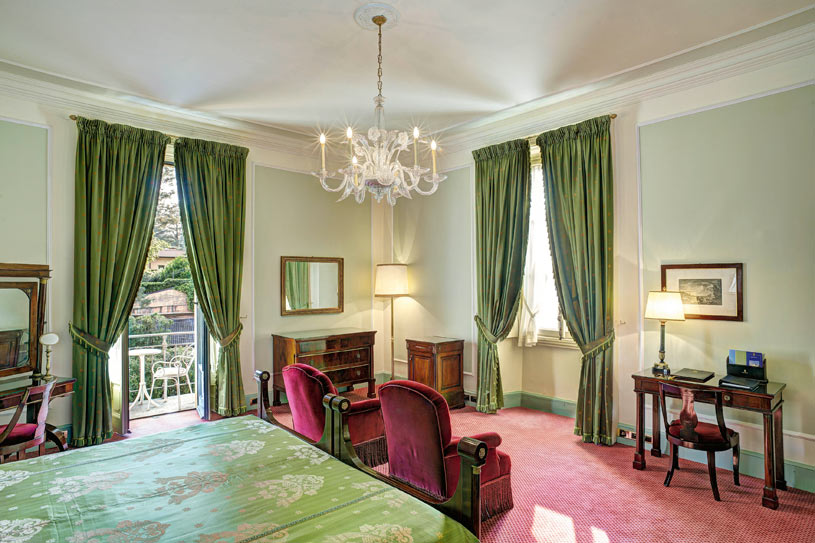 Villa d'Este, the classic and opulent hotel overlooking Lake Como, is a former 16th century princely residence turned resort destination. In addition to the 152 guest rooms, the luxury hotel offers two magnificently renovated 19th Century villas within the 25-acre park. Villa Malakoff and Villa Cima are available for short term tenancies with amenities ranging from housekeeping to full hotel service. (Click the image at right to view a larger format.)
Guests are able to use all of the facilities and amenities of the hotel, while maintaining the privacy and exclusivity that their own private villa can offer.
Villa Cima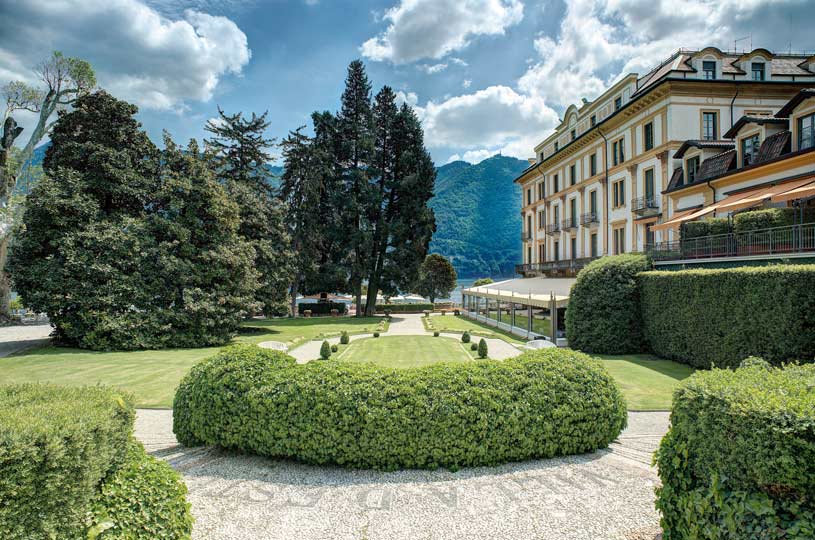 Standing on the banks of the Lake, this Villa was built on the grounds of Villa d'Este in 1814 by Caroline of Brunswick, Princess of Wales and future Queen of England, to house Count and Countess Pino, the Villa's former proprietors.
The accommodations in this stately 650-square-metre (7,000 sq. ft.) residence are distributed over three floors. Luxurious décor is the keynote in the living room, dining room, sleeping quarters, and in the spacious, luminous kitchen.
No two rooms are exactly alike and each is filled with antiques and art. The views from the Villa's spectacular windows are simply breathtaking and frame memories that will stay with you for a lifetime. Many subtle touches, the utmost discretion, and impeccable service are the hallmarks of the Villa d'Este Hotels.
More images of Villa Cima here>>
Read more about the second private villa at Villa d'Este - Villa Malakoff here >>
View availability, rates and make reservations at Villa d'Este here >>
---