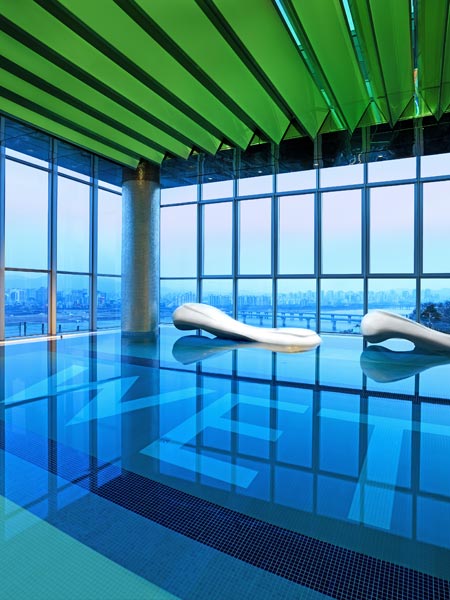 Tired of your typical vacation spots and looking to spice up your plans with a visit away from the norm? Then you'll love our new blog series, Emerging Destinations! We'll be featuring an exciting hotspot with every post that's not your typical resort. So whether you're looking for an adventure or simply an escape to a new world, we guarantee to awaken your intrepid spirit, encouraging you to take a leap of faith and check out a new location for your next vacation!
Today's featured destination is the capital and largest city in South Korea, Seoul. This metropolis is bustling with people and is full of exciting things to do. During your stay, be sure to visit the Gyeongbokgung Palace, which means 'Palace of Shining Happiness,' and the Namsan, which is a 262-meter peak offering hiking and an incredible view of downtown Seoul. Aside from exploration, consider staying at a luxury hotel that will invigorate all of your senses, the W Hotel Seoul Walkerhill. See the breathtaking city views from the indoor pool, relax in the Turkish Hammam at the Away Spa, smell the delicacies unique to Seoul, listen to Korean traditional music, and taste a ginjo-shu from Namu's sake cellars. The W Hotel Seoul Walkerhill is located on the slope of Mount Acha, overlooking the Han River, and it is the perfect place to awaken and invigorate your lively spirit.
If you missed our previous emerging destinations, you can check them out here!