Say Aloha to Winter and Aloha to Beautiful Beaches!
September 26, 2011By: Oksana Balytsky
---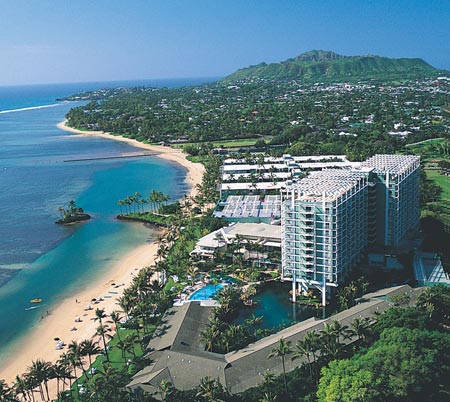 With the winter months rolling in, it may be time to steal away from the brisk winds and soon-to-be snowy sidewalks to the beautiful, warm, sunny beaches of Hawaii. The scenic islands of Hawaii offer something for everyone, so whether you want to go scuba diving, jet skiing, sailing, wind surfing, golfing, shopping, or simply want to sunbathe on the beach all day, Hawaii has something for you. Interested? Consider the Kahala Hotel and Resort in Honolulu. It's set on a secluded beach, making it the perfect place to find your Zen and take in the salty breeze and beauty of the clear blue ocean. If that's not enough to send you packing, consider this: The Kahala Hotel and Resort has a private, 26,000 square foot lagoon with its own resident dolphins! Embark on a Dolphin Quest and encounter these magnificent creatures face-to-face, in the water. So whip out your hula dancing skirt, start practicing your dolphin squeaks, and make a reservation for the Kahala Hotel and Resort today!
---
Related Hotels