A Boutique Critique: Inn at the Presidio
---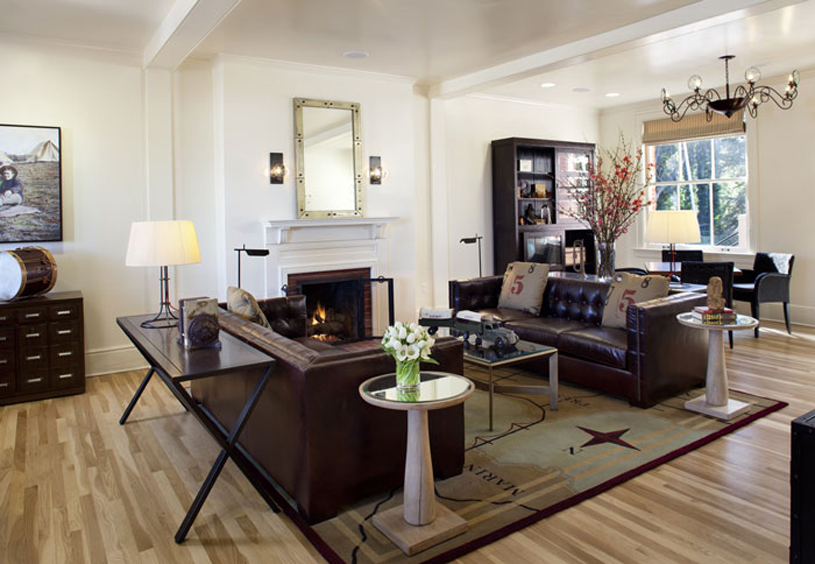 I have a special place in my heart for tiny boutique hotels. It may be a little smaller than some of the other chambers, and there aren't enough spots for everybody, but that just makes the few who do make their way into my good graces all the more special. I can give each and every one the loving care and attention they deserve. And thus began my new segment on boutique hotels that I just adore.
I have been spotlighting a lot of cutting edge designer hotels lately. There is another side of boutique hotel with a perfectly American flavor that is not represented in this group. The small boutique hotel can also be a down-home experience that mimics the classical elegance of the old-school inn and upscale roadhouse. The Inn at the Presidio is just that, a 22-room house that gives the impression that San Francisco was built around it, though that is not to say that it appears in any way dated. In fact, given that description, you would never expect that the Inn at the Presidio is as freshly minted as they come, opening just in April of this year. 
The interior spaces are slick and well-crafted, bringing the American Inn into the 21st century. The Inn at the Presidio is what a classic inn would be if it were opened in 2012, rather than a preservation of antique furniture. Most importantly, the privileged position afforded the Inn, right by the waterfront, means that third floor rooms boast a breathtaking view of the Golden Gate Bridge. The one-bedroom suites that make up the bulk of the rooms offer a separate sitting area and gas fireplace alongside the standard bedroom. While the Inn at the Presidio certainly couldn't accommodate gold rush numbers, that only enhances its charm, and you would do well to give it a gander next time you're heading westward.
---