Word to the Wise: Stay and Save at the Hotel Plaza Athenee New York
---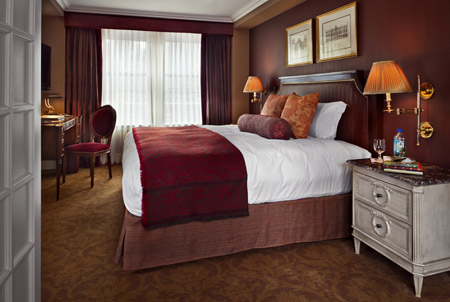 If you're sitting at work thinking, boy it's really about time I got that promotion I deserve, you need wait no more.  The Hotel Plaza Athenee New York is offering you not just one but five promotions, all available through March 31st.  They might not come with a raise, but they might as well, since you'll be saving a good chunk of cash while staying at one of the top hotels in New York.  
First up are the straight money-saving specials.  Stay three or more nights in an executive room and save 30% off the BAR (not including amenities).  If you're looking stay just three nights, then go ahead and book two and get the third free in either Superior or Deluxe rooms. 
If you'd rather just be getting more for your investment, then the Winter Nights, City Lights promotion offers a guaranteed upgrade from Classic to Superior and Superior to Deluxe on any length stay.  Or go for Serenity in the City and wake up every morning to a delicious continental breakfast for two and receive 25% off BAR.  The Classic Suite Special is a similar 20% off BAR and free breakfast for the suite-minded folks.  It's hard to go wrong when such a great hotel, just a short stroll from Central Park and all of Midtown, is ushering in the New Year with some great specials.  I know I resolved to travel more this year, and this might just be what gets me out the door.  So maybe I'll see you at the Plaza Athenee New York!
---