New York Renaissance: St. Giles Hotel The Tuscany Remodels, Reopens in August
---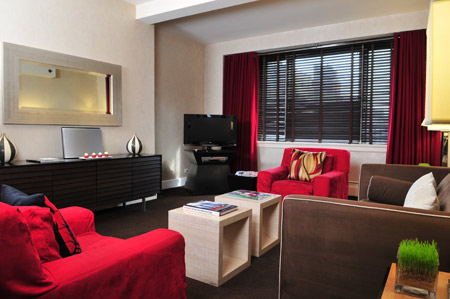 Adopting the style of the classical renaissance and infusing it with a cool modernism, the St. Giles Hotel New York - The Tuscany brings the high culture of its namesake to bustling New York City. And right now it is undergoing a multi-million dollar renovation to update and improve the luxury boutique experience. In many ways, its renovation is just another chapter in its storied history; feet firmly grounded in its venerated past, the St. Giles always looks forward, seeking constantly to innovate on the firm traditions that make it one of New York's clear hotspots. Reopening in August 2012, guests will enjoy hardwood floors, modern over-sized bathrooms with LATHERTM Spa Shelf and products.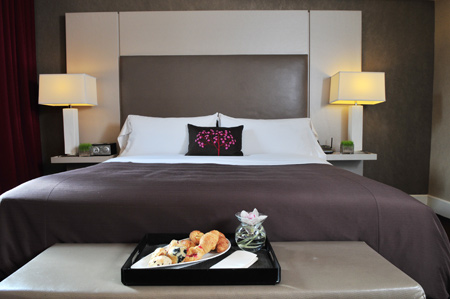 And if the room upgrades aren't enough to entice you, look no further than the full-service upscale restaurant and in-room private dining or take your party up to the Penthouse suite, covering the 17th floor and encircled by a wrap-around terrace that looks out on the iconic New York skyline. All of the hotel's 123 studios and lofts are quiet, comfortable, spacious, and sophisticated; qualities that I wish described more of my homes-away-from-home.
When you're ready to head out for the night, simply step out the door into the heart of Manhattan. Just steps from Grand Central Station on 39th St. between Park and Lexington, you'll be ideally located to experience everything New York has to offer. Don't wait until too late to start thinking about your next stay at the St. Giles Hotel New York – The Tuscany.  We've got our eye on this one.
---