Mad Men Party to be Held at Hotel Monteleone
---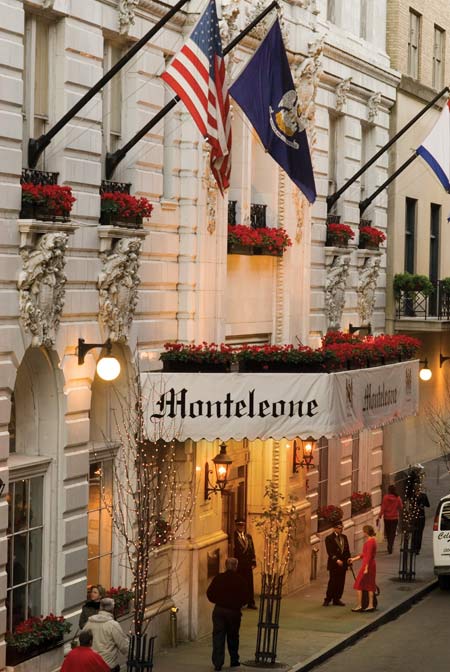 For all of you Mad Men lovers crossing off days until the fifth season premiere (10 days and counting), we certainly have an exciting opportunity to transport you back to the swinging sixties. Hotel Monteleone, a luxurious hotel in the French Quarter of New Orleans is hosting a Mad Men party at its Carousel Bar and Lounge. The event will feature a fashion show with clothes from Banana Republic, Haute Dames, and Retro Active Vintage. Complimentary 60s cocktails will be served and provided by Republic, and as an incredibly special treat, Bryan Batt, a former Mad Men star will serve as host and costume contest judge.
Interested? Read on for party details as well as a bit more information about the Hotel Monteleone. The party will take place March 20th from 6:00pm – 8:00pm at the Carousel Bar and Lounge. It is free and open to the public, and prizes will be awarded for the best 60s era attire.
The Hotel Monteleone has recently undergone a $70,000 restoration, transforming it back to its original stature as New Orleans Grand Hotel. Its 600 luxurious guestrooms are modernly equipped without losing the traditional and welcoming feel. Its award winning restaurant, Carousel Bar and Lounge has recently celebrated a renovation as well, and it now features expansive windows along Royal Street, updated furniture, and a second crescent-shaped bar.
So whip out your 1960s dresses, polish your dancing shoes, and make your reservations for the Hotel Monteleone today to take part in all the fun!
---