Best Luxury Hotels in Lijiang
Amandayan is set on just over a hectare above the winding lanes of Lijiang Old Town. Amandayan offers 34 Suites and the two-bedroom...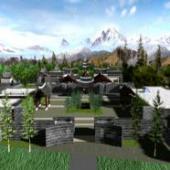 Lijiang, Yunnan Province, China

The pulse radiating from Lijiang resonates a symphony full of soul, peace and ethnic harmony. To the north of this beautiful city...