The
search_hotel_count

Best Luxury Hotels in Crete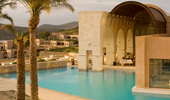 Nestled on the island of Crete, Blue Palace, a Luxury Collection Resort & Spa, Elounda is a luxury beachfront...
Domes reinvents Elounda restoring its lost principal of exclusivity. The essence of the Mediterranean, the...
We are delighted to present you this family owned and run luxury boutique Villa-Hotel in the cosmopolitan...
Renowned for its genuine warmth and friendliness, the elounda mare hotel proudly upholds a tradition spanning...
Gracing The Northeast Coast Of Crete In The Bay Of Mirabello, The Elounda Bay Palace Offers Unrivalled Service,...
Aghios Nikolaos, Crete, Greece

Minos Beach art hotel, a favourite of all those appreciating genuineness and authenticity, provides a luxurious...
Set upon 40 acres of colorful gardens along the northeastern coast, Elounda Beach Hotel & Villas includes...
Aghios Nikolas, Crete, Greece

St Nicolas bay is a unique luxury private beach Resort Hotel on the way from Aghios Nikolaos to Elounda. This...
Along the azure coast of Elounda, on Europe's southern island of Crete is a resort designed to cover your...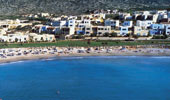 Stretched out over a surface of 210,000 square meters, amidst the charming nature of the Cretan mountains,...
It's not surprising that AQUILA RITHYMNA BEACH, has won more awards from guests and international organisations...
Nestled on the northern shore of Greece's largest island, the Radisson Blu Beach Resort, Milatos Crete (formerly...
Crete Aghia Marina, Greece

Welcome to Thalassa Beach Resort Chania, one of the most ethereal Crete hotels. Thalassa denotes sea...