Dubai is Getting 3 New Hotels in 2017!
May 1, 2012By: Oksana Balytsky
---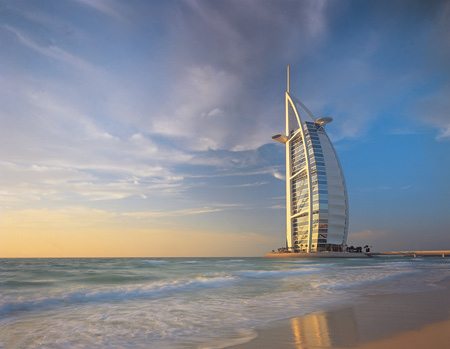 The luxury hotel market is going to get a makeover in Dubai, with a brand new W, Westin, and St. Regis coming in 2017. All three of these luxury hotels will be built in the same complex, a one million square foot property, with 1,675 rooms in total! Each of the hotels will share the same name, 'Sheikh Zayed Road,' and they will all have distinguished characteristics that represent their individual brand. The complex will also have an 'entertainment theatre' and a tranquil and beautiful 500,000 square foot landscaped garden. We will certainly be following the progress and further developments of these luxurious properties, but if you can't wait until 2017, then be sure to check out the other phenomenal properties available in Dubai!
Photo of the Burj Al Arab in Dubai
---
Related Hotels