Travel Buzz: Ritz-Carlton Hotels Ditches Plastic for Eco-Friendly Water Bottles
---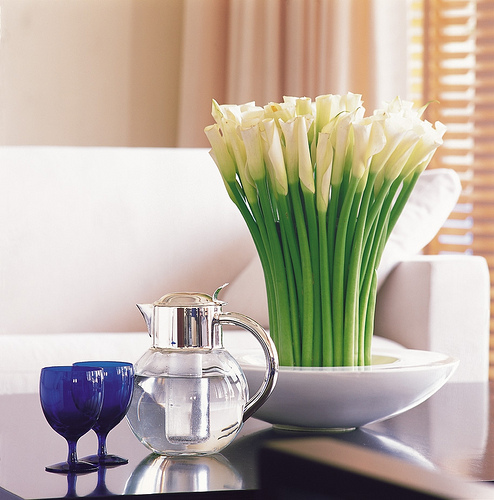 Hot off the press. The Ritz-Carlton Hotel Company is paving the way in finding solutions to the plastic water bottle crisis. Committed to environmental sustainability, the company is leading the pack, reducing plastic bottle use in the hospitality industry by introducing a cutting-edge new technology: an all-natural, biodegradable bottle which is making its debut at
Ritz-Carlton properties
in North America and the Caribbean. Here's the word from the official press release:
Noting the waste that is caused by using an estimated five million, 16oz plastic bottles every year at the properties, Simon F. Cooper, president and chief operating officer of The Ritz-Carlton Hotel Company, challenged his team responsible for sustainable programs to find a better solution. He noted, "Plastic bottles are made from crude oil, take a significant amount of energy to produce, and less than 20% are sent to recycling facilities. Even when recycled, these bottles cannot be used to make the same quality of plastic," Cooper said.

After 18 months of research, and working with a variety of vendors, The Ritz-Carlton Hotel Company developed a partnership with PrimaTM to create a co-branded bottle that is rich with sustainability opportunities. The 16oz bottles are made 100% from plants, are all natural, can decompose in 30 days in a commercial composting facility, or can be reprocessed and remade 100% into new bottles.

Manufacturing the new bottle requires 49% less fossil fuels, 45% less energy, and 75% less greenhouse gases than a PET (Polyethylene terephthalate) classic bottle. In addition, the bottle does not contain BPA (Bisphenol A), the harmful product found in many plastics.
---