The Inn at Little Washington Now Accepting Reservations ONLINE!!!
---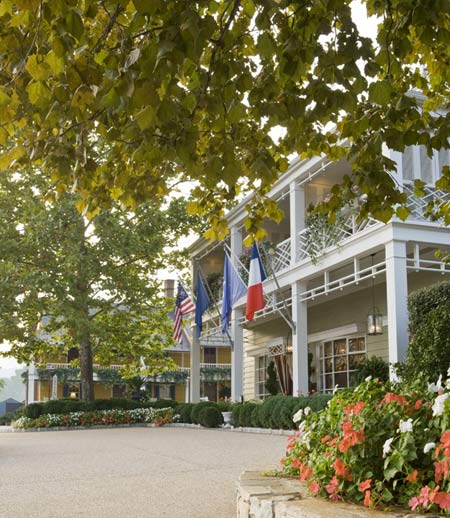 'The Inn'
in the other Washington, just outside of Washington, D.C. is best known for its old school awesomeness. (NB: A journalism degree and lots of hard work allows me to get away with writing a word like "awesomeness" with any sort of sincerity.) Fine dining? You got it, as one of the Washington Post's 4-star awarded establishments by venerable food critic Tom Sietsema. Luxurious accommodations? Better believe it, with star chef-slash-hotelier Patrick O'Connell presenting some of the most well-appointed and likewise coveted rooms on the entire Eastern Seaboard. And all that old school charm and sophistication has melded with a little bit of the new school, an easy-to-use online reservation system that
simplifies your booking experience
. Many patrons were so happy they wanted to sing. Me? I just decided to write a little poem, just for you:
Outside of big Washington, there lies a little inn;
It's decadent luxury has folks returning again and again.
So if you want to indulge, this is the place to be;
With so much bounty to offer, from both land and sea.
So how can one possibly book something so fine?
O how easy it is dear friend, just go online!
---