The World's Oldest Champagne: Bottle of Veuve Clicquot Sold for $42,758
---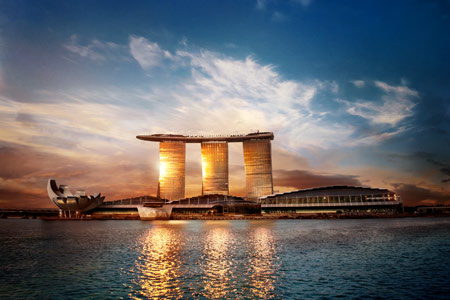 Now that's a pricey bottle of bubbly. The world's oldest bottle was recently sold at an online auction held by fine-wines auction house Acker Merrall & Condit. The winning bid? A cool €30,000 (US$42,758) paid by Singapore restaurateur Julia Sherstyuk. The Wall Street Journal recently broke the story:
Along with 144 other bottles from champagne houses like Juglar and Heidsieck, the 1841 Veuve Clicquot was salvaged last year from a 19th-century shipwreck in the Baltic Sea. The auction house believes the wines were on their way to the court of the Russian czsar in St. Petersburg when they were lost at sea. The Russian link inspired Ms. Sherstyuk, who runs Buyan, a Russian haute-cuisine restaurant in Singapore's Duxton Hill district, to foot the bill. "It was [purchased] due to [its] historical significance," she said, adding that it helps the restaurant "convey a sense of Russian history and culture."
Guests of the restaurant can catch a glimpse of the historic bottle as it will be displayed in the eatery's S$5 million wine collection alongside a €24,000 bottle of Jugler, an 1854 bottle of Lafite Rotschild and an 1859 bottle of Mouton Rothschild. Now the question remains: How will the stuff taste once the bottle's uncorked?
Pictured: Marina Bay Sands Singapore, the destination resort famous for its gravity-defying Sands SkyPark, with restaurants, a garden, and infinity pool-- all perched 200 meters above the city.
---