Aleenta Phuket Launches a Secret Dinner Series
---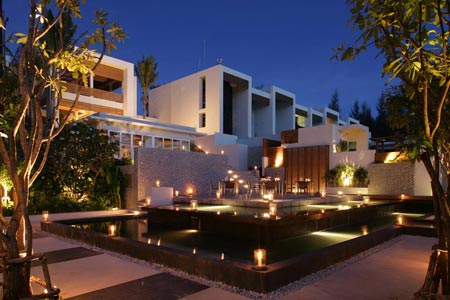 The Aleenta Phuket Phang Nga Resort and Spa in North Phuket, Thailand is proud to present the NA THALANG Ancestral Siamese Cuisine Secret Dinner series every Monday until further notice. Prepare to experience traditional and authentic dishes from the kitchen of Chef Premchit Prateap Na Thalang prepared from secret recipes passed down through 12 generations. The menu will feature distinctive southern Siamese cuisine with Chinese and Indian elements and fresh ingredients from the forests and seas of the Andaman coast. The courses will feature juice, canapés, an aperitif served at 7:00pm, and an 8-course tasting dinner served at 7:30pm.
The Aleenta Phuket is a beautiful boutique hotel with only 40 rooms and 15 suites including pool villas, ocean view lofts, and private 2 and 3 bedroom beachfront villas located steps from the beach. This luxury hotel is only 20 minutes from the Phuket International Airport and a short distance from the Blue Canyon Golf Course and the beautiful Phang Nga Bay.
Be sure to explore this simply stunning hotel and make your dinner reservations to embark on a truly authentic and once-in-a-lifetime culinary experience!
---