Sagamore Works Out: They're Sexy, And They Know It
---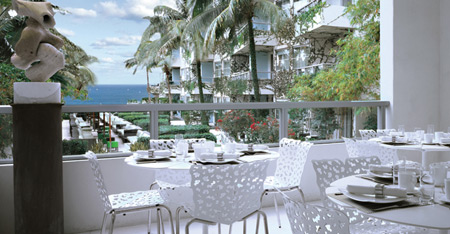 In celebration of Miami being crowned the country's Vainest City, the Sagamore is offering a special We're Sexy and We Know It package, so you to can join in on some well-deserved self-aggrandizement.  The Living Social poll, which used highly rigorous scientific methods and also math, reports that Miami citizens consider themselves to be the most attractive people.  Now it could be that in strange confluence of events, all the hot people in the US have decided to get together and hang out and have incredibly good-looking parties and super sexy bake sales, but it's more likely, and Living Social agrees, that Miami is just a land of high opinions.
Since we could all use a little self-esteem boost now and then, the Sagamore's offer is the perfect way to get in on the action.  Why else would we go to one of the best 5-star beachfront properties if not to feel like we're a star? And with this kind of deal, you can't go wrong.  With this package, you'll get
 - Hair-styling and a scalp massage for two at the Muse Beauty Suite
 - Two "Sexy on the Beach" cocktails
 - 10% discount on your accommodations
 - 1:00pm late checkout for an extra chance to relax
Book at the Sagamore today to show the world just how sexy you are.
---