A Fresh Redesign: Hotel Bel-Air in Los Angeles Reopens
---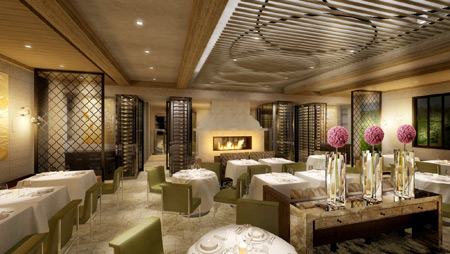 Now this is the story all about how
my life got flipped, turned upside down
And I'd like to take a minute just sit right there
I'll tell you how I went on vacation to a hotel called Bel-Air.
Now here's news: The Hotel Bel-Air in Los Angeles is reopening this month, and the property has turned things upside-down with its renovation. With a fresh new look, they're positioning themselves to be the prince of spa services. The revitalized property offers a 4,000 sq. ft. spa by La Prairie and is the first US hotel to launch a line of in-room amenities by the same luxury Swiss company. The familiar swans still glide across the serene lake they call home, and their habitat is now maintained by an updated circulation system that saves over 1.5 million gallons of water. It's great to see more and more hotels incorporate green engineering into their modernized design plans. Alongside the familiar Grace Kelly suite, the new presidential suite even offers a private courtyard and private pool where can guests can relax after enjoying dinner for up to ten people from their private chef's kitchen. The main buildings preserve some of the original colonial Spanish aesthetic, while also being 'modernized' to include retro themes from the 30's, 40's and 50's. This is hotel the Dorchester Collection is clearly proud to be reopening, and as well they should be.
Not only does the Hotel Bel-Air feel completely renewed, until December 29th, Hotel Bel Air will include a $100 dining credit with your reservation, so you can enjoy fresh cuisine imagined by renowned chef Wolfgang Puck the next time you stay at this lovely hotel.
---