The May Fair Hotel has Availability for London Olympics!
---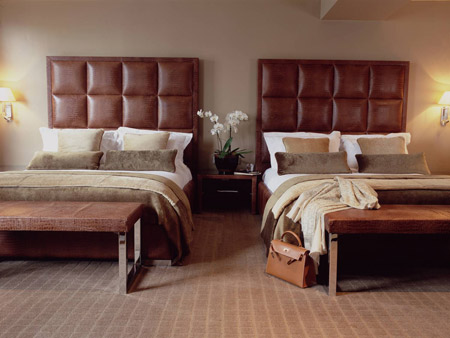 The majority of luxury hotels in London have been sold out for the 2012 Summer Olympics, but a few have luckily been able to release some rooms back into the system! Check out the following 5-star hotel that currently has availability for various dates ranging from July 27th – August 12th. Be sure to make your reservations as soon as possible; these availabilities won't last long!
The May Fair Hotel has between 5 to 10 of each room type available. These rooms are subject to 20% Government Tax, and there is a minimum of 3 nights stay required. These are full prepay rates that are non-cancellable.
The May Fair Hotel is a luxury 5-star hotel centrally located in the most fashionable area of Mayfair. It is a 1 minute walk to the Green Park Tube Station and a 3 minute walk to Piccadilly Circus. All of the rooms are a generous size with the standard king room starting at 350 square feet, making the May Fair Hotel's rooms some of the largest in London. A few key features of this hotel are that it offers complimentary wireless internet access, a private theater, and a luxurious spa.
The May Fair Hotel currently has the following room types available:
Queen
King Superior
Twin Superior
King Deluxe
Family Room with 2 Queen Beds
Studio Suite
Please be advised that rates and availability are subject to change prior to making a reservation. Make your reservations today to ensure that you'll be in the heart of the action for the 2012 Summer Olympics!
---