Dine at the Best for the Best Prices: Restaurant Week in Las Vegas
---
Restaurant week is coming to Las Vegas' top dining establishments to help usher in springtime, and I can't think of a better way to celebrate the leap year. Courtesy of Adam Leposa at our sister publication, TravelAgentCentral:
The LA Times reports that Las Vegas is launching a new, spring iteration of its Restaurant Week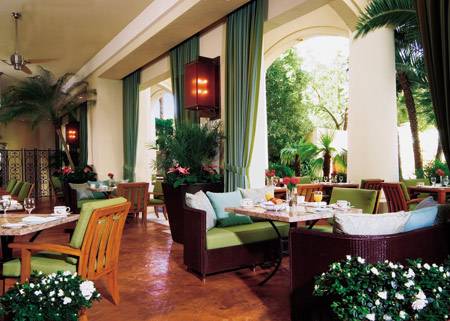 from February 27 through March 4. Previously, the event had only run in the summer from August 27 to September 2.
The event offers diners the chance to experience fixed-price menus at top Vegas restaurants costing $20.12, $30.12 or $50.12. $4 to $6 of each meal goes to benefit Three Squares, a charity dedicated to providing food assistance to residents of southern Nevada.
Restaurants who have currently announced their participation include:
Aureole at Mandalay Bay - $50.12
Brand Steakhouse & Lounge at Monte Carlo - $50.12
Charlie Palmer Steakhouse at Four Season Las Vegas - $50.12
Diablo's Cantina at Monte Carlo - $30.12
Fix Restaurant & Bar at Bellagio - $50.12
Stack Restaurant & Bar at Mirage - $50.12
The Steak House at Circus Circus - $50.12
More restaurants are expected to join them in the coming weeks- keep visiting the event's website at www.helpoutdineoutlv.org/restaurants/menus for further details.
Read the LA Times' full story here.
---