The Best Luxury Desert Resorts in Dubai
Hotels in Dubai can basically be broken down into three categories: beach, city and desert. Visitors are so excited to experience the glamor of Dubai's beaches and city center that they sometimes overlook the beautiful desert resorts that are just outside the city. These resorts provide a peaceful alternative to the hustle and bustle of Dubai, and give visitors a chance to take in the unique desert landscape. If your trip itinerary allows, we recommend planning a weekend in the desert at the end of your trip.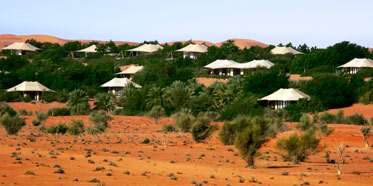 Resembling a Bedouin encampment this secluded, internationally-awarded hideaway resort offers personal and seductive experiences in absolute comfort. No children under 10 are allowed. The Suites at Al Maha blend gently into the desert and offer unsurpassed luxury. Timeless Spa offers holistic treatments drawn from the wisdom of Middle Eastern & South East Asian traditions. Romantic dune and deck dining in the desert is available.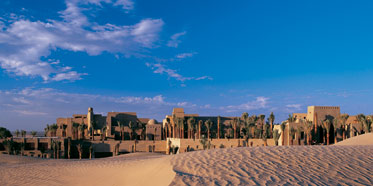 The plethora of dining choices at Bab Al Shams reflect world class standards in both cuisine and service. From traditional Arabic fare to slowly cooked Indian dishes, Bab Al Shams Desert Resort & Spa offers a range of exquisite dining experiences. The resort is home to the the region's first authentic open-air Arabic desert restaurant. In addition, there are 7 other restaurants and bars on-site. The food, service and ambiance here are a treat for taste buds.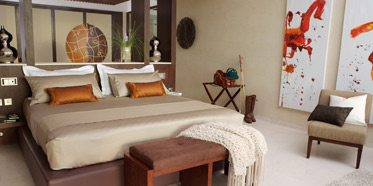 Arabia avant-garde. Lush green of the polo fields. Sunset chukkas from a rooftop terrace. Sunrise over the dunes. Sensual Per Aquum design. Rare dining experiences. Spa addictions. Chic luxury emerges from a dramatic desert landscape. Contrast. The vast sandscapes of the Arabian landscape versus the lush surrounds of green in an extensive polo property. The conventional opulence of Dubai luxury hotels versus signature Per Aquum chic subtly merged with the...