The Best Desert Resorts of Dubai
Dubai is the business, shopping and entertainment mecca of the Middle East. Its cultural heritage and historical personality are best reflected in the awesome secluded desert resorts. These oases bring to visitors memories of the Silk Road and Lawrence of Arabia, all in a luxurious and soothing setting.
Below is a list put together by Five Star Alliance to help the upscale traveler find the perfect desert resort in Dubai.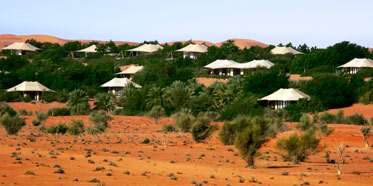 Al Maha Desert Resort & Spa, the centre of Dubai's heritage and conservation efforts, lies nestled within a green and verdant oasis amongst some of Arabia's most impressive dune and desert landscapes. Resembling an ancient Bedouin encampment this secluded, internationally-awarded hideaway resort offers personal and seductive experiences of the region's history and hospitality, in absolute comfort. Al Maha Desert Resort & Spa is a tribute to traditional life...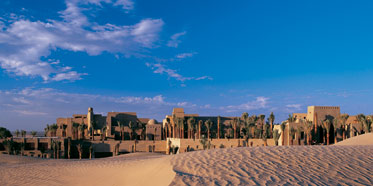 Emerging from the heart of the desert, Bab Al Shams Desert Resort and Spa is an elegant desert resort in a traditional Arabic fort setting. Located just 45 minutes from Dubai International Airport, the Resort features 115 rooms and suites appointed in traditional Gulf decor, complimented by the region's first authentic open-air Arabic desert restaurant, and a superb range of recreational facilities. For those seeking a unique desert experience within easy reach...