The Best Upper West Side New York City Hotels
Whether you are sightseeing, traveling for business, or just getting away for the weekend - these luxury hotels are located on New York City's classy Upper West Side - the area that lies between Central Park and the Hudson River - usually above West 59th Street. Although containing lots of residences and shopping areas, the Upper West Side is also home to Lincoln Square (and the Lincoln Center), the American Museum of Natural History, Beacon Theater, the Children's Museum of Manhattan, Columbus Circle and the cruise ship area.
Five Star Alliance has picked the best of the best hotels on Manhattan's Upper West Side to make your choice of hotels for exploring New York City easier.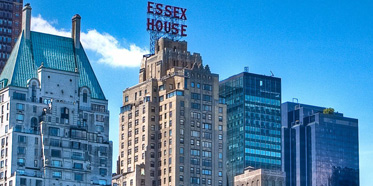 Having first opened its doors in 1931 in a prestigious Central Park South hotel address, the JW Marriott Essex House New York (formerly the Jumeirah Essex House) continues to deliver exceptional experiences for its guests. This New York luxury hotel welcomes you with Art Deco inspired guestrooms and suites - many affording views of Central Park - that offer distinctive amenities and the latest in technology. The inspiring location is in the cultural heart of...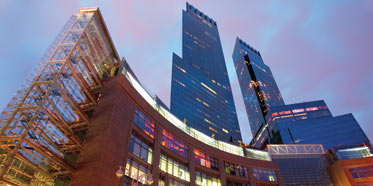 Contemporary in design, yet with stylish oriental flair, Mandarin Oriental, New York redefines luxury as New York City's most striking and sophisticated hotel. The 251 room property includes 48 luxurious suites and is situated at the union of Columbus Circle and Central Park. Mandarin Oriental, New York's floor-to-ceiling windows captivate guests with commanding views of Central Park, the Hudson River and the Manhattan skyline. Each guestroom features state-of-the-art...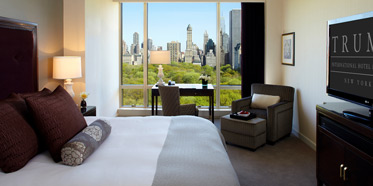 The hotel's Five-Star restaurant, Jean-Georges, features contemporary international cuisine. Chef Jean-Georges Vongerichten has garnered four stars from the New York Times, three stars from the Michelin guide and AAA's Five Diamond awards. For casual dining, there's modern sophisticated Nougatine restaurant, also by Jean-Georges. Guests can enjoy outdoor dining New York style on Jean George's Central Park-facing Mistral Terrace.