World's Best Spa Resorts and Hotels

You might say we're a little obsessed with luxury hotels - and our customers are always eager to hear our recommendations of the world's best hotels. So we've hand-picked the best luxury hotels in the world to help you find the ideal hotel (see what we offer). As always, we'd love tohear from you. Bon voyage!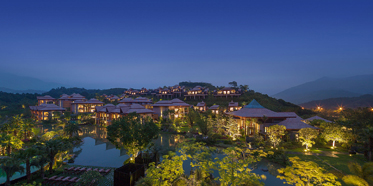 Situated in Conghua, known as the City of Flowers, the Dusit Devarana Hot Springs & Spa has 133 villas and guest rooms. The first lifestyle and hot springs luxury resort in the city offers a Hot Springs Center with indoor and outdoor pools and relaxation areas, plus all villas have private hot springs pools. Guest rooms and villas feature modern Thai-inspired furnishings with sitting areas, separate male and female wardrobes, as well as large outdoor balconies...