Queensland Announces Winner of Best Job in the World
---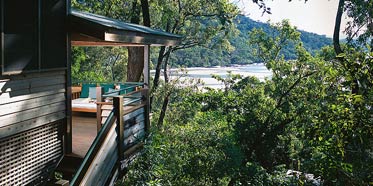 We have a winner! The Greatest Job Ever-- the position of Caretaker of the Islands of the Great Barrier Reef-- has been filled. Also called the Best Job in the World contest (and with great reason), Tourism Queensland has named the winner. So who's the lucky soul who gets to live in paradise, be paid a ton, and only have to write a weekly blog? Plucked from obscurity out of the 34,000 video resumes received, 34-year-old Brit Ben Southall will now get to live in Blue Pearl, a gorgeous three-bedroom house on Hamilton Island with modern facilities and fantastic views. His job will be to explore the islands of the Great Barrier Reef for six months, and report back to Tourism Queensland and the world via blogs, a photo diary, video updates and interviews. Salary for the job? A cool $150,000 USD.
"I hope I can sell the reef as much as everybody is expecting," Southall told Reuters after he was crowned the winner at a ceremony on Hamilton Island. "My swimming, hopefully, is up to standard."
Tourism Queensland put on the job search as a publicity stunt to boost visitors to the area. The contest was such a roaring success, Tourism Queensland is considering doing it again next year.
---