Maintaining the Rich History of Les Trois Rois in Basel Switzerland
---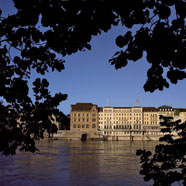 After extensive renovations,
Les Trois Rois
has opened once again, maintaining its long-standing reputation as one of the finest luxury hotels in Europe. Located along the Rhine, the hotel offers exceptional views of the river and surrounding countryside from its rooms, and from the restaurant and bar. The renovations have given
Les Trois Rois
a more modern look while still retaining its age-old splendor. While each guest room is fully equipped with modern luxuries such as heating air conditioning, television, radios, all individually controlled by a touch panel, as well as high speed wireless Internet.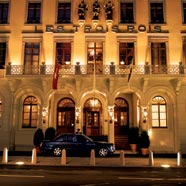 Yet the historic icons of the hotel, including the facade, the figures of the Three Kings, the Salle Belle Epoque ballroom, atrium and main staircase, and the Napoleon Suite, remain intact, preserving the rich history of the Basel area. Les Trois Rois continues to be a member of Swiss Deluxe Hotels, a collection of the finest five-star hotels in Switzerland. With the grandeur of the guest rooms, the gourmet food offered at the restaurant and the spectacular views from the hotel grounds, it is no wonder Les Trois Rois continues to be one of the finest hotels in Europe.
---