In Bruges: Chapel Concert Series at the Kempinski Hotel Dukes' Palace
---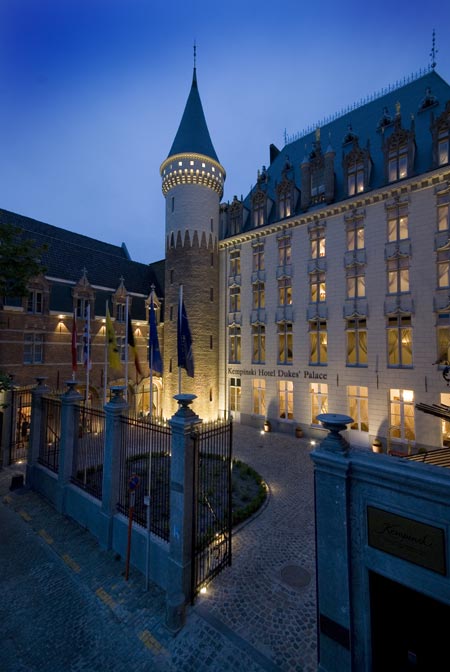 In Europe this summer? Be sure to stop through the "fairytale" town of Bruges, aka the "Venice of the North" situated just an hour from Brussels. Explore the canals and medieval cobblestoned streets of this UNESCO World Heritage-listed city and treat yourself to a luxury stay at the
Kempinski Hotel Dukes' Palace
. Housed in the renovated Prinsenhof, built in the 15th century on the occasion of the wedding between Philip the Good and Isabelle of Portugal, the hotel is a historic masterpiece.
Buzzworthy:
The Kempinski will be resuming its Dukes' Chapel Concert series this fall.
Conde Nast Traveller magazine describes
these evenings of classical music as perfect for a culture-soaked city such as Bruges. What's more:
The hotel itself is steeped in history: it dates back to 1430, when, as the Prinsenhof, it played host to hundreds of royal events throughout the years - so bringing back this traditional entertainment was a simple decision. And, as the hotel's General Manager, Philippe DeMeyer, says: "The 15th-century chapel is a unique venue for concerts because of the historical setting and the great acoustics." Award-winning cellist France Springuel - the first Belgian to win the International Tchaikovsky Competition in Moscow - will perform the famous Cello Suites by Johann Sebastian Bach to guests at the first concert, held on 24 September.
---