Easter Break in Italy: Special Festivities with Baglioni Hotels
---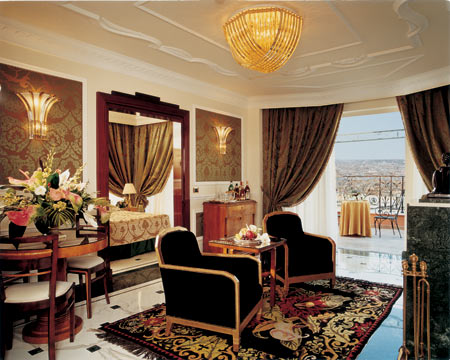 Need a change of scene? Craving a little Spring sunshine? Book yourself a trip to Europe for Easter break and you'll find yourself stopping to sniff the flowers (and sip the wine, and taste the chocolate bunnies) while recharging your batteries. Nothing says Easter like Italy... And the Baglioni Hotels Collection is doing it right with festive meals and fine chocolates for all guests. Whether you're looking to travel to Venice, Rome, Florence or Milan, Baglioni's got you covered. Here's the scoop:
Luna Hotel Baglioni, located just a few steps from St. Mark's Square in Venice, is celebrating Easter by giving guests a Chocolate Easter Egg and a choice of Easter lunch or dinner at the award-winning Canova Restaurant.
Relais Santa Croce, a stylish 18th century residence in Florence, is offering a special Easter weekend focused on food: a chocolate tasting at "Arte del Cioccolato" by specialist Tuscan chocolate maker, Roberto Catinari and dinner at the Guelfi & Ghibellini restaurant with a sweet surprise.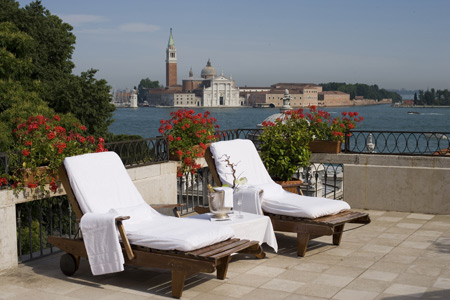 Regina Hotel Baglioni in Rome will be serving Easter Monday brunch in its beautiful Belvedere Room. Located on the top floor of the hotel, this glass walled room lets you enjoy breathtaking views across the Eternal City.
Carlton Hotel Baglioni, situated in the heart of Milan, is offering an Easter break full of shopping opportunities and indulgent spa treatments: private Deluxe Car transfer to/from the Fidenza Village (Parma), a special body exfoliating treatment with Mimosa essence at Spiga 8 Spa and an elegant dinner on the Baglioni Terrace.
---