Barcelona Sets The Bar High
---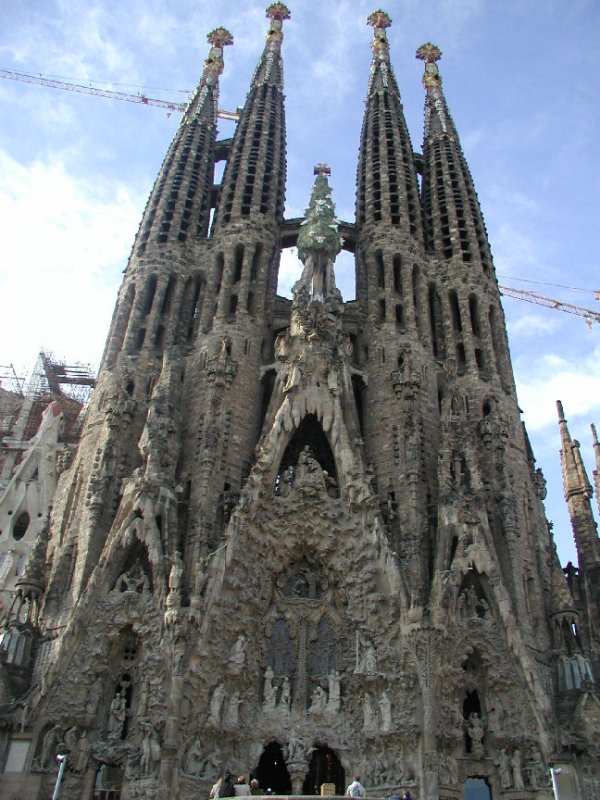 If
Yankee Stadium
(the better precursor to the mall-like structure now sitting in the Bronx) is the house that Ruth built, Barcelona is the city that
Gaudí
helped build. His capricious designs are scattered throughout this Catalan capital (some must sees:
Sagrada Família
, its intricate facade and unfinished steeples rising just off Avenue Diagonal;
Casa Battló
and its melted wax almost skeletal façade; and
Parc Güell
, a cornucopia of Gaudí work. Hint: Be patient—snapping a photo of the famed multicolored mosaic dragon fountain is a process as it's always mobbed by tourists).
Like any great city, Barcelona has its share of great stores and restaurants. While Passeig de Gràcia is the 5th Avenue of Barcelona (think Escada, Hermès, Yves Saint Laurent), head west to El Born, its Soho, if you will. There you will find some great boutiques. One of our favorites is Ivo & Co. (Plaça Comercial, 3), which, if you are into high-end, retro-vintage home décor, is just the spot for you.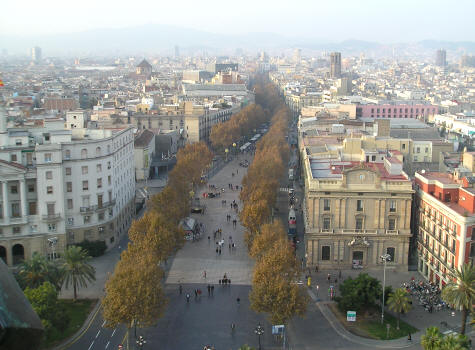 After some hours shopping, you'll want to head back east to the Barri Gòtic, better known as the Gothic Quarter, with its narrow streets and whimsical cathedral architecture. Despite several changes, many of the buildings date from medieval times, some from as far back as the Roman settlement of Barcelona. A short walk from the Gothic Quarter is the tourist-trafficked La Rambla—a must-see. Make sure to duck into the Boqueria Market for its endless stalls of produce, meat and other delectables.
Food is a major attraction of Barcelona. In the city, tapas restaurants are as ubiquitous as the street performers along La Rambla. While each is similar, Taller De Tapas, with four locations in the city, serves up a mean plate of salt cod fritters. Try Tapas, 24, and Bravo for fried sardines.
One of the wonderful things about Barcelona is that you find something new around every corner. We serendipitously came across a restaurant in Barceloneta that we are still raving about. Walking the desolate streets of this once small fishing town (Barceloneta is on the ocean and close to the W Barcelona), Restaurante Somorrostro (Carrer de Sant Carles 11) captured our eye (later our stomachs!). At first, we were hesitant to go in (not a soul occupied the small dining room). Then we remembered it was Christmas Eve. We have no problem saying you will have one of your most memorable meals here. The restaurant is an intimate affair, where you can watch the chefs toil away at their craft in the exposed kitchen. A Must: If you are lucky, the monkfish draped in béchamel sauce will be on the menu. Do not pass go without ordering this dish. One Word: otherworldly. After dinner, take a stroll down Sant Carles, toward the beach; you will come across Absenta Bar (Carrer Sant Carles 36), where they concoct authentic absinthe drinks. It's the perfect spot to wrap up an evening in the City of Counts.
If you aren't into doing everything on your own, check out Made for Spain, which offers bespoke experiences in Barcelona. How about lunch in one of the only places in the city that serves true—and truly good—paella? That's not all, the lunch is hosted by Jeff Koehler, author of La Paella: Deliciously Authentic Rice Recipes from Spain's Mediterranean Coast. Koehler explains in detail paella's role in Spanish culture and tricks used to prepare it. Another fun one is a visit to Gaudí's Casa Milà, also known as La Pedrera. This isn't just your regular museum visit: Made for Spain's good friend María hosts the tour. "Maria who?" you might ask. Maria is Maria Milà, part of the Milà family, which commissioned Gaudí at the beginning of the 20th century.
---