Wild and Wacky Guest Requests, Courtesy of Forbes.com
---
Think wanting extra towels and a robe is a lot?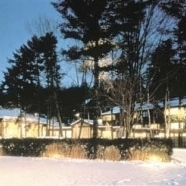 You've got nothing on these luxury travelers. Forbes.com has just come out with a list of
outrageous guest requests,
which include
Setai Miami
, where the concierge had to arrange for a guest's girlfriend's tiger to emigrate to London. A celebrity rugby fan at
Ritz Carlton Georgetown
requested and got a special satellite dish in order to watch his favorite Aussie matches. Getting a little weirder,
Topnotch at Stow Resort and Spa
had a bellman dressed as a gorilla rapping. In Serbian. It gets stranger from there, so check out all the odd and over-the-top requests luxury hotel concierges have had to deal with.
---