These Hotel's Easter Egg Hunts Can Beat Up Your Easter Egg Hunt
---
Most Easter Egg hunts consist of hiding a few dozen brightly colored hard-boiled eggs and maybe a plastic egg or two filled with candy. That, and hoping all the hard-boiled ones are found, so the smell of rotting eggs doesn't permeate your garden. Well, trust luxury hotels to sponsor egg hunts that put all other egg hunts to shame. Here's a few of our favorites: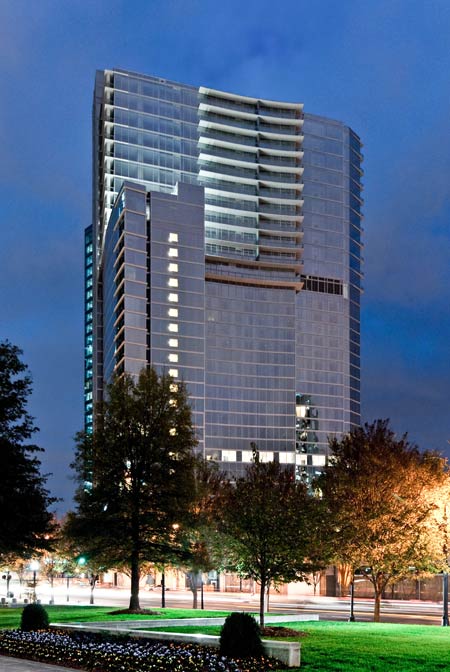 -Loews Atlanta (pictured left) is hosting its second annual Grown-Up Easter Egg Hunt. The hotel will hide a dozen of its signature Golden Eggs at top secret locations scattered throughout the city. Inside one Golden Egg, at each location, one lucky hunter will find a prize selected from Loews Atlanta's favorite museums, restaurants, and tourist destinations. Easter weekend rates start at $160 per night.
-Pinehurst Resort is offering not one, not two, but three Easter Egg hunts. The first takes place on 5/19 and the other take place on Easter Sunday. There will be two simultaneous hunts for children ages 5 and under and children ages 6 – 12. One hunt is a flashlight hunt offering golden ticket eggs with special prizes. Easter weekend rates start at $408 per night. 
-Kiawah Island Golf Resort takes its hunt to the water via the The Kiawah River "Egg"streme Family Kayaking Hunt. Equipped with paddles and nets, participants kayak in search for "eggs" scattered throughout the salt marsh. While this event takes place the Wednesday before and the Wednesday after the holiday, guests staying at the resort for Easter Weekend can also attend the the Easter Egg toss and Easter Egg hunt held in Night Heron Park. Easter weekend rates start at $269 per night.
-Omni Homestead is offering crafts, photos with the Easter Bunny, magic shows, balloon artist, and a caricaturist. There's also a kid-friendly "Afternoon Tea" with the Easter Bunny. On Sunday morning, children can join the Easter Bunny in finding over 10,000 eggs. Easter weekend rates start at $300 per night.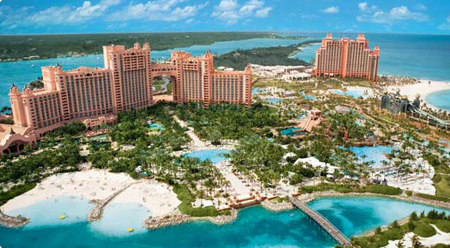 -Barton Creek Resort and Spa is playing host to Easter brunch, a bounce house, crafts, face painting, and an egg hunt with over 2,000 eggs. Parents can even order Easter baskets to be delivered Easter morning. Easter weekend rates start at $234 per night.
-Atlantis Resort Paradise Island (featuring both The Reef Atlantis and The Cove Atlantis, pictured right), has tailored their egg hunt to active kids. Climber's Rush Egg-streme ascent has egg prizes hidden at the top of the climbing wall.The more traditional Sunday-morning egg hunt will feature over 3,000 eggs. Easter weekend rates start at $729 per night.
Happy hunting!
---