Nestled within six acres of gardens, La Posada De Santa Fe Resort and Spa offers a resort setting within downtown Sante Fe. Close to the city's historic plaza, the property's guest rooms and suites are set within 19th century adobe brick casita-style buildings. The hotel's Spa Sage is an award-winning facility providing treatments inspired by the local healing heritage traditions, and the Julia, a Spirited Restaurant features a vibrant setting with outdoor seating and regional cuisine. In addition to the hotel's on-site amenities, La Posada De Santa Fe is an ideal base for enjoying three upcoming late summer events. Learn more about the events below the photo.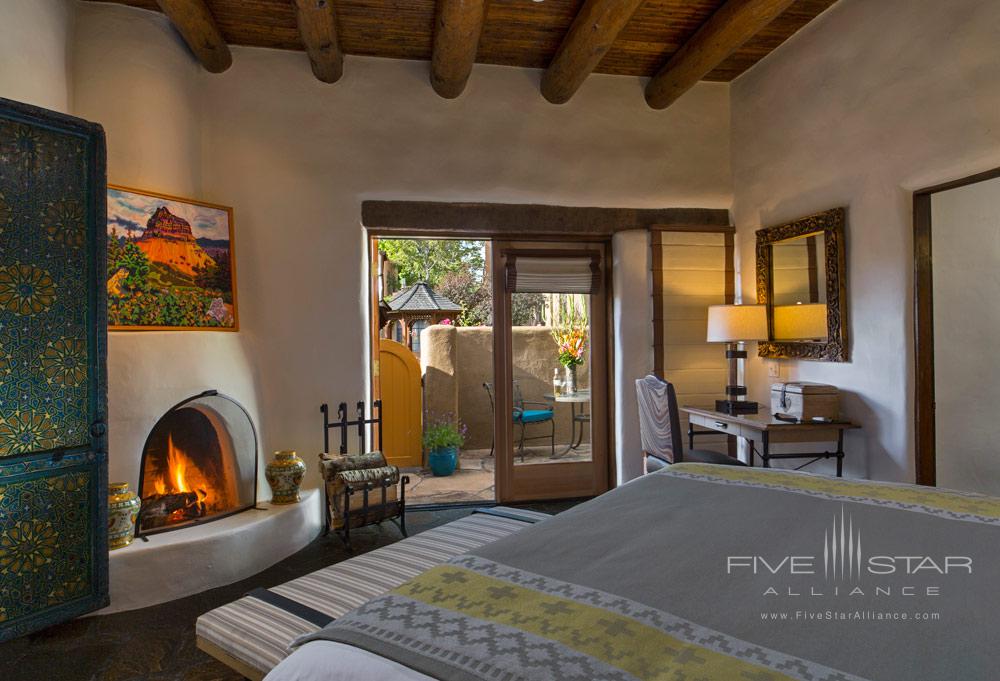 1. 96th Annual Indian Market, August 19 - 20, 2017
The largest Native American arts show in the world features works by 900 artists from more than 200 tribes. Set in the Santa Fe Plaza area, the festival has artwork, special films, demonstrations, dances, music, and food.
2. Fiestas de Santa Fe, September 1 - 10, 2017
A local tradition for more than 300 years, the city's residents gather on the historic plaza for local food, dancing, processions, and parades.
3. Santa Fe Wine and Chile Fiesta, September 27 - October 1, 2017
Offering five days of cooking demonstrations, wine-paired dinners, and a grand wine tasting with sips from more than 100 world-renowned wineries. Plus, the property is partnering with La Crema to host a special dinner at Julia, a Spirited Restaurant and Bar on Friday, September 29, 2017.
Check rates and learn more about La Posada De Santa Fe Resort and Spa