In this edition of Featured Journeys, we'd like to raise a toast to French wines! As the fall season begins in the Northern Hemisphere, the harvest season starts in France, when the finest grapes are picked and the wine making process begins. We start our journey with a glass of bubbly, in France's Champagne Region. From there, we make our way to the Loire Valley, onto Bordeaux, and complete our experience in the Burgundy or Bourgogne Region. From castles to chateaux, boutique properties and former monasteries, we've pulled together an itinerary featuring the best luxury hotels in each region, which make excellent destinations in their own right, or can be perfectly paired for a grand tour through the wine regions of France -- à votre santé!

Champagne
Loire Valley
Bordeaux
Burgundy
Famous for the sparkling wine that bears its name, the Champagne Region is located in the northeast of France. Long associated with French monarchs, this historic area's terroir is ideal for growing three types of grapes: Chardonnay, Pinot Noir, and Meunier. The champagne houses have different philosophies and formulas for mixing the various grapes and the aging process, resulting in distinctively unique flavors. Resilient through World War I, parts of the region, including some champagne houses and cellars were added to the UNESCO World Heritage List in 2015.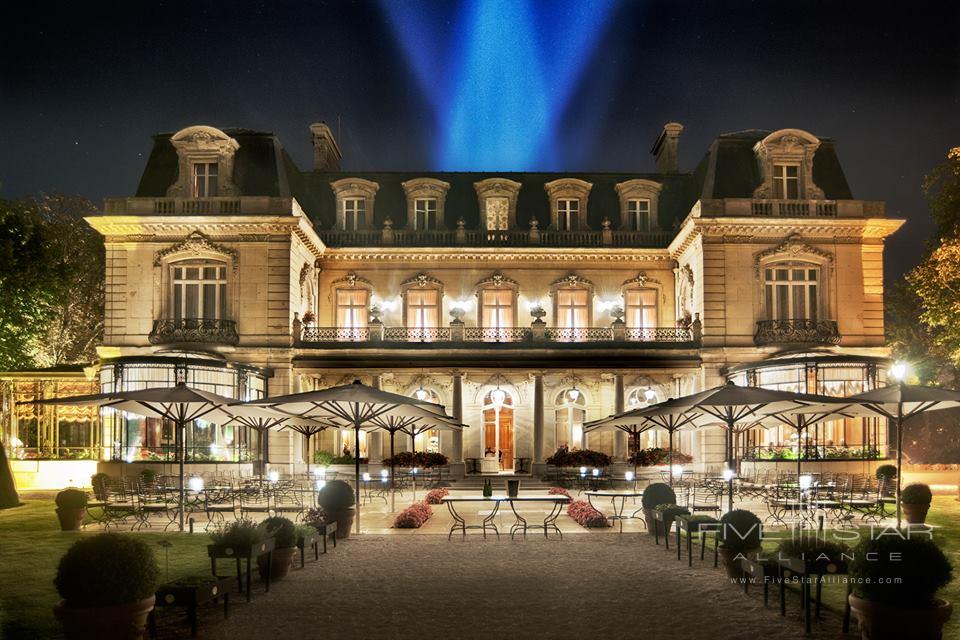 Guests can discover more than 600 champagne labels while dining at Chef Phillippe Mille's gourmet restaurant, situated within Domaine Les Crayeres. This Relais & Chateaux property is nestled amidst seven acres of lush vegetation. Formerly the home of the de Polignac family, the property provides reminagined chateau style accommodations with classical French style. Ideal for exploring the Champagne region, the elegant property is located in the heart of Reims.
Check rates and availability at Domaine Les Crayeres
Situated about one hour and 15 minutes from Paris,
Chateau De Fere
offers a historically rich setting in the village of Fere-en-Tardenois. Combining contemporary styling with Old World charm, guest rooms and suites are housed within a 16th century castle and feature wood floors, intricate woodwork, exposed beams, and old stones. The restaurant is divided into three private rooms and furnished with representations of the Fables of Jean de la Fontaine. There's the ruins of a Chateau de Fere-en-Tardenois on-site, as well as an outdoor swimming pool, tennis, ping pong, and bicycles.
Following the Loire River, this region is widely known for its white wines, but also offers premium reds. Divided into three regions: Upper Loire which is just south of Paris and known for Sancerre and Pouilly-Fume wines that showcase the area's Sauvignon Blanc grapes, the Central Loire Valley is recognized for both white and red wines including the dry Chenin Blanc, the Coulée de Serrant dessert wine, and Vouvray wines, and Pays Nantais which is located close to the Atlantic Ocean and recognized for Muscadet wines that pair well with clams, oysters, mussels, and seafood. In addition to wines, the Loire Valley is known for its castles, as well as Monet's Home and the village of Giverny.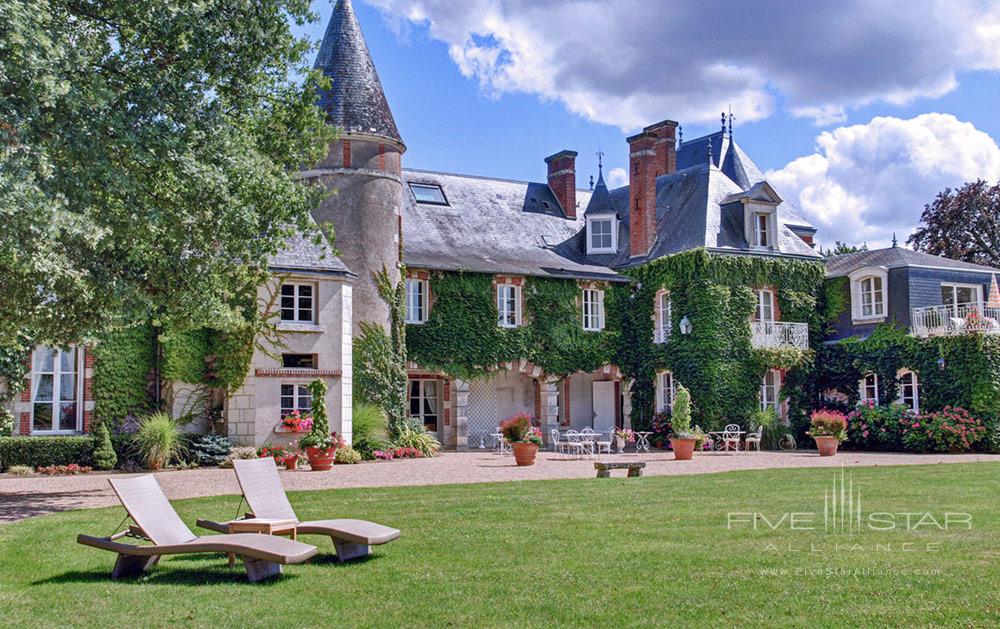 Built in 1860 by Panckoucke, the famous publisher, Domaine des Hauts de Loire is located in the heart of the castles of Loire Valley, about two hours from Paris. The former hunting lodge has been transformed into a luxury Relais & Chateaux destination with a cooking school, outdoor pool, tennis, and pétanque play area. Set along the Loire Valley Wine Route, guests can explore the area's vineyards by car, foot, or bicycle, and the property's gourmet restaurant is a two Michelin Star recipient.
Learn more about Domaine des Hauts de Loire
In the heart of the Loire Valley, about 15 km (9 miles) outside of Tours, Chateau D'Artigny was built by the famous perfumer F. Coty. Completed in 1929, the castle hotel offers the L'Origan restaurant, serving chef-prepared French cuisine made with local ingredients in a sophisticated setting with high windows, woodwork reliefs accented with gold-leaf gilding, and fluted columns. There's also a spa with an indoor pool, jacuzzi, sauna, Duo Cabin, meditation room, and a fitness center.
Check rates and availability at Chateau D'Artigny
Known around the world for the finest red wines, the Bordeaux Region is located in the southern part of France along the Atlantic Coast. The Dordogne and Garonne Rivers run through the region, with most of the wine estates set along the Gironde or one of the river's tributaries. Bordeaux is the country's fourth largest city, and is located in the center of the region. Most of the area is flat, which combined with the landscape, unique soil and maritime climate, make the region an ideal area for wine production. The native Bordelais have been producing wine for about 2,000 years, and the historic town of St.-Emilion is an idyllic stop while visiting Bordeaux.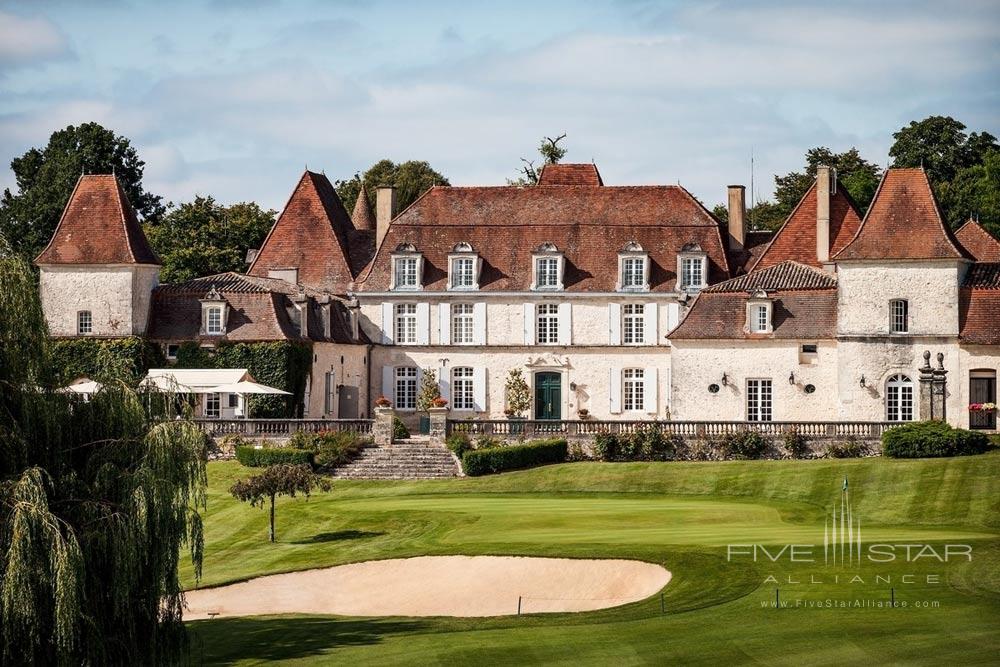 Nestled amidst world-famous vineyards, Chateau des Vigiers is located within a 16th century chateau in Dordogne, between Bordeaux and Saint-Emilion. Known as the "Petit Versailles" the luxury property offers Michelin Star dining at Les Fresques, and accommodations accented by authentic period furniture, hand-woven tapestries, and carved marble fireplaces. There's a 27-hole golf course on-site, as well as the Maria Galland Beauty Spa. Five Star Alliance Perk: Guests that book through Five Star Alliance receive a bottle of the property's Bergerac Red Wine, as well as a wine tasting with the hotel's sommelier in the wine cellar.
Learn more about Chateau des Vigiers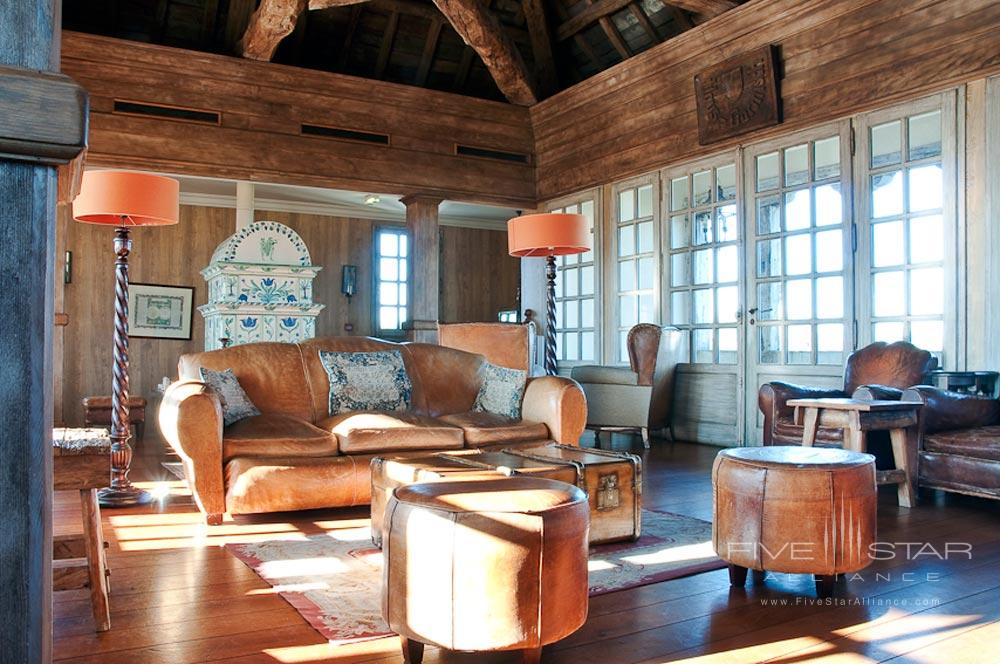 Nestled amidst the vineyards of Chateau Smith Haut Lafitte, Les Sources de Caudalie was inspired by the French Paradox, a study from 20 years ago that proved the diet and lifestyle in the Southwest France is conducive to good health. Amidst vineyards and forests, the architect crafted the retreat from recycled local materials that are in tune with the surroundings. The hotel has 40 guest rooms, 21 suites, and five cottages, each with antiques and elements inspired by the region's heritage. For dining, the hotel's La Grand'Vigne Restaurant is located withing a former orangery, and offers chef-created cuisine prepared using local ingredients.
Check rates and availability at Les Sources de Caudalie
Our vineyard tour of France wraps up in Burgundy. Southeast of Paris, the Burgundy (Bourgogne in France) Wine Region is recognized around the world for its fine red wines. Somewhat fragmented, the area consists of four contiguous districts: Chablis, Côte d'Or, Côte Chalonnaise, and Mâconnais, and the disconnected Beaujolais Region about 70 miles south. Some of the region's cities include Dijon, the capital of Burgundy, as well as Beaune, Cluny, Macon, and Vézelay. Burgundy's vineyards tend to be smaller than those in Bordeaux, resulting in a limited production of a particular wine causing higher prices, and multiple brands of any one wine. This area is best known for Pinot Noir due to the climate and soil, as well as Chardonnay wines that can age for decades.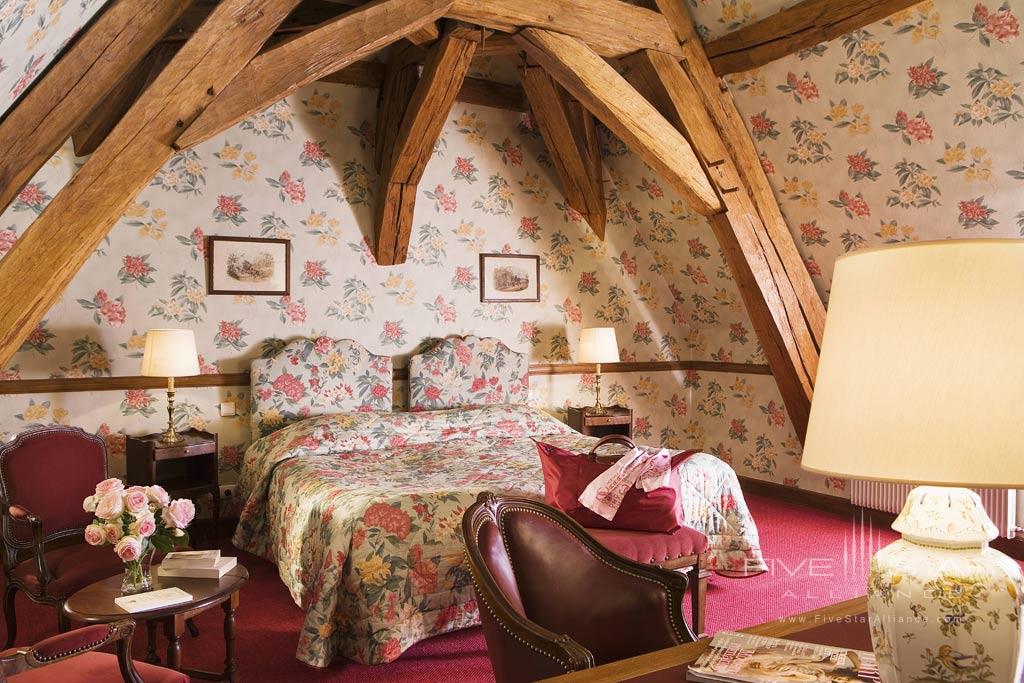 Transformed into a luxury hotel in 1988, the Chateau De Gilly was originally built at a castle for relaxation in the 16th century. Specializing in French cuisine, the chateau's Clos Prieur restaurant is nestled within a rib-vaulted room that was once the cellar for the Cistercian monks of Gilly. Midway between Dijon and Beune, the property is opposite the prestigious Clos Vougeot Castle vineyard, and about 25 km (15.5 miles) from the Beaune Hospices wine cellar and vineyard.
Check rates and availability at Chateau De Gilly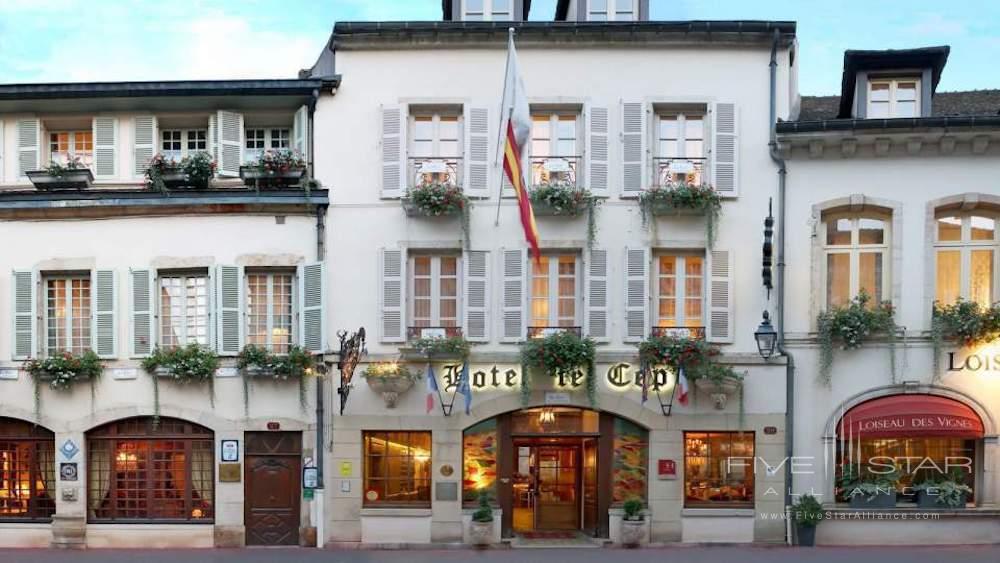 Originally built as a private residence in 1442, Hotel Le Cep is located in Beaune's town center, close to the Basilique Notre Dame church and the famous Hospices de Beaune. Guest rooms and suites are set within two historic mansions with traditional French courtyards, and each room is named after a Burgundian village or Grand Cru wine. The hotel's Michelin-starred Loiseau des Vignes restaurant offers a gastronomic experience, and there is the Spa Marie de Bourgogne with 14 sensorial experiences.
Would you like to receive emails with more Featured Journeys? Sign up for our email newsletters and special offers.