Did You Know? Wedmore Place
---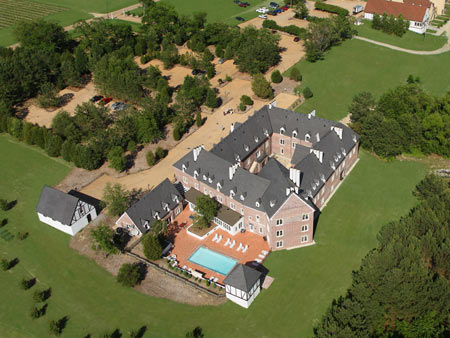 Wedmore Place is a historid farm that was settled in 1615. It was first called Archers Hope. In 1781, it was on the military maps of the French armies of Lafayette. It was identified due to its participation in the Revolutionary war against the British crown. At the time, the farm was owned by Maitre Bland, a reverend active American independence movement.
The 300 acre farm was acquired in 1983 as a virtually abandoned parcel by Patrick and Peggy Duffeler. They changed the name to Wedmore Place, a place conceptualized to feature art, history and culture in its stylistic design, its themes and decoration.
The first renovation project on the farm besides the reconstruction of a dwelling that was found out to have dated from 1736, was the start of the first planting of grapes in 1985 and the establishment of a winery.
View rates, details, and more images of Wedmore Place >>
Share this article:
---
Related Hotels

Williamsburg, United States

Nestled on the banks of the historic James River lies a family destination like no other-Kingsmill Resort. Whether you're on a quest for golf greatness at one of our three championship courses, soaking up the royal treatment at... more >>