The
search_hotel_count

Best Luxury Hotels in Columbus Reservations Services
As the choice hotel in Lviv, the prestigious Leopolis Hotel is a truly unique, luxurious boutique hotel in...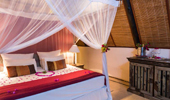 Bazaruto Island, Mozambique

Please note: The Lodge is temporarily closed. Pestana Bazaruto Lodge is one of only a few exclusive...
Reikartz Medievale Lviv hotel is situated in the very center of historic Lviv, close to Rynok Square. The...