Calling All Bachelorettes: Win a Trip to Taiwan!
---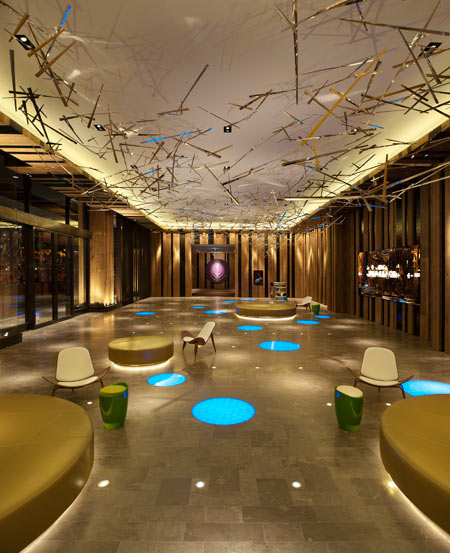 Celebrating its 100-year anniversary in 2011, Taiwan's in the spotlight. Not only that, faithful Bachelorette viewers will get to check out the country's wonders on the next episode of the show. Ashley Herbert will have all kinds of romantic adventures in Taiwain- from riding scooters through the mist-covered mountains to living it up in luxury at The Regent Taipei. The Taiwan Tourism Bureau sponsored the episode scheduled to air on July 11 in order to promote "Asia's best-kept secret." And they've also joined forces with a few other sponsors for a fabulous giveaway contest: fans of the show can win a 5-day trip for two "to live out their own romantic adventures in Taiwan" including two nights in the TaiPan Elite suite at The Regent Taipei. For more details on"The Bachelorette Ultimate Getaway Sweepstakes," check out the website.
Pictured: The W Hotel in Taipei.
---