Did You Know? Inn and Spa at Loretto
---
The Inn and Spa at Loretto sits at the end of the historical Old Santa Fe Trail. Built on the site of the Sister's of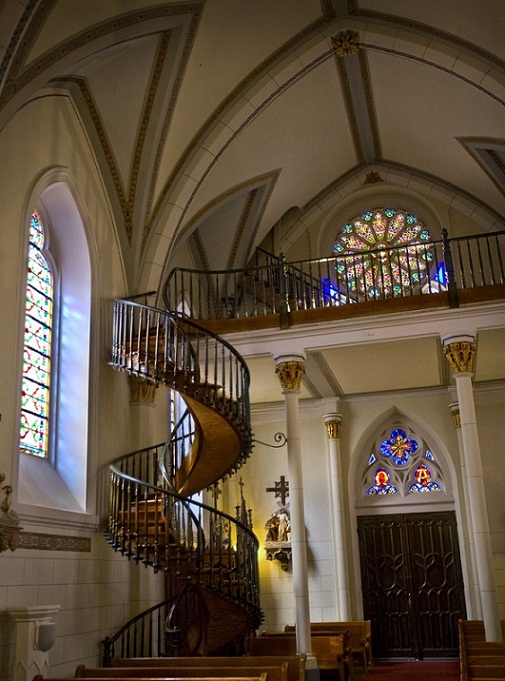 Loretto girls' school, the Inn shares its grounds with the famed Loretto Chapel. The chapel is home to the spiral staircase known as the Miraculous Staircase. Why is it a miracle? Because no one knows who built it, or how they built it. 
When the Loretto Chapel was completed in 1878, there was no way to reach the choir loft. The sisters consulted carpenters, but the craftsmen agreed that the only solution was a ladder. Since the chapel is small, the ladder would take up too much space. 
Legend has it that the Sisters of the Chapel made a novena to St. Joseph, the patron saint of carpenters. On the ninth day of prayer, a man appeared looking for work. He was hired, completed the circular staircase, and then disappeared. The Sisters searched fruitlessly for the carpenter. Unable to find him, some concluded that the man was St. Joseph himself, having come in answer to the sisters' prayers.
In addition to the mystery of who built it, the staircase is a construction mystery as well. The stunning staircase has two 360 degree turns and no visible means of support. Also, it is said that the staircase was built without any nails. 
It's a mystery. 
View rates, details, and more images of The Inn and Spa at Loretto >>
Share this article:
---