The Ritz Paris Did Not Burn Down in a Fiery Conflagration
---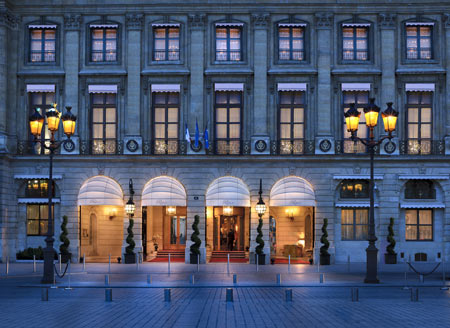 Last week, we reported that the Ritz Paris suffered the incredible misfortune of a nearby garage catching fire, and we now know a little bit more of the story.  As HotelChatter reports, despite the quite imposing pictures, the hotel itself was fortunately largely unaffected. The fire was contained mostly to a single level of the parking garage, gutting some 30 vehicles parked there, but only one person was harmed, and only from smoke inhalation, and nearby buildings were only exposed to the billowing smoke clouds.  There may be a little bit of exterior discoloration from the blackened soot, but the fire itself stayed away, and there are no reports of any smoke getting inside to damage rooms at the Ritz or any nearby establishments.  We are happy to hear that the effects of this tragedy were relatively minor, given the possible damage.  
All that's to say that the fire is no reason to shy away from one of Paris's iconic properties before their August closing.  
It still looks like this, we promise.
---