Geejam Hotel - Port Antonio, Portland, Jamaica
Geejam Hotel :
View full Hotel Description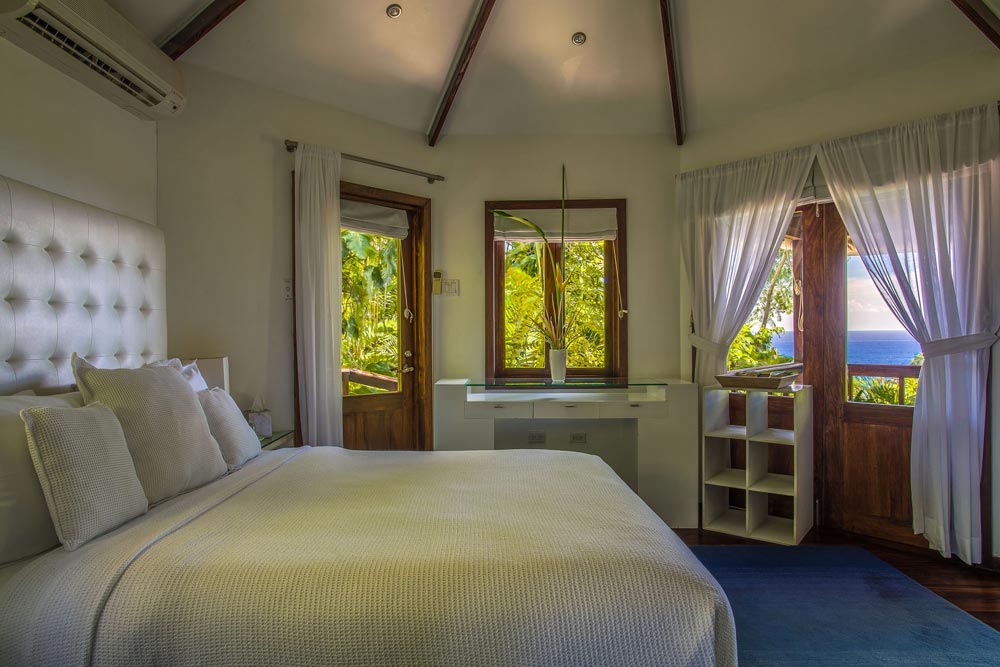 Highlighted by its lush rain forest surrounds, Mento is the ultimate nest for luxurious escape at the Geejam Hotel in Jamaica. This deluxe cabin also features an indoor bathroom with a steam room leading onto a patio, complete with a Jacuzzi and hammock for morning and evening relaxation. Located in a private niche, Mento fuses all the intimacy of a secluded hideaway. The cabin's high ceilings and white linens lend an atmosphere of elegant minimalism, complimented by a sweeping panoramic overlook of forest and sea from the extended veranda.