The
search_hotel_count

Best Luxury Hotels in Qatar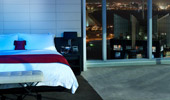 W Doha Hotel & Residences is a contemporary lifestyle experience that includes 240 guestrooms, 63 suites,...
Experience five-star accommodation and a superb level of personal service in the heart of Doha, Qatar at La...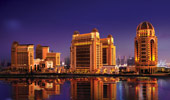 Steeped in Middle Eastern mystique, The St. Regis Doha presents seductive interiors styled in modern opulence...
An Exquisite Beachfront Resort Overlooking The Arabian Gulf And The City Skyline, the Ritz-Carlton Doha Offers...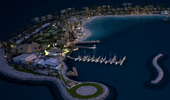 20 minutes from the heart of Qatar's vibrant capital, a luxury yacht ferry crosses crystal clear water to...
A grand landmark hotel, InterContinental Doha combines heritage and luxury with contemporary comfort. Located...
Kempinski Residences & Suites is equipped with contemporary furnished suites. Each includes a spacious open-plan...
Now open, Four Seasons offers supreme space and comfort in a resort-like waterfront setting, featuring an...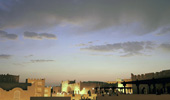 Fourteen individual courtyard houses, or beits, meander organically up from the one-thousand metres of private...
At 300 meters high and with 360 degrees panoramic views across Doha, The Torch is a haven for discerning visitors,...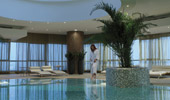 An impressive new landmark in Doha, this 26-storey tower is located at the entrance to West Bay, just 15 minutes...
The elegant Grand Hyatt Doha offers more than just beautiful accommodation and a great location at the start...