The World's Best

search_hotel_count

Luxury Waterfront Hotels in Manzanillo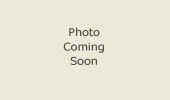 Costa Careyes, Jalisco, Mexico

Costa Careyes Beach Resort is one of the most remarkable getaways along Mexico's Pacific Coast. The Resort...
Manzanillo, Colima, Mexico

The Grand Isla Navidad Resort, a Four Diamond Award deluxe property, is the ideal spot to enjoy a weekend...
Barcelo Karmina Palace Deluxe is an all-inclusive resort located on the beach in Manzanillo. The closest airport...