The World's Best

search_hotel_count

Luxury Sports Resorts in Egypt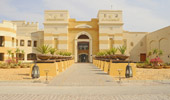 Marsa Alam, Red Sea, Egypt

The Palace Port Ghalib, managed by Red Sea Hotels, is ideally located at the heart of Port Ghalib. As a central...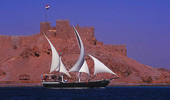 Lapped by the Red Sea on Egypt's Sinai Peninsula, Strand Beach & Golf Resort Taba Heights offers a year-round...
Enjoy a seaside resort experience unparalleled in the Middle East. Five minutes from the international airport,...