The World's Best

search_hotel_count

Luxury Historical Hotels in United States - Midwest
Minneapolis, MN, United States

A historic landmark in the heart of downtown Minneapolis, the Hotel Ivy captivates with Ziggurat style and...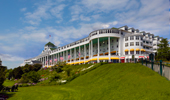 Mackinac Island, MI, United States

Every year since 1887, Grand Hotel has welcomed guests to Mackinac Island. Mackinac Island is located between...
Delafield, WI, United States

Sophisticated elegance and classic old-world charm, the Delafield Hotel is one of southeastern Wisconsin's...
Chicago, IL, United States

Ambassador Chicago , formerly Public Chicago, is rich with a cultural heritage that spans decades, the hotel...
Chicago, IL, United States

The InterContinental Chicago is one of the city's most luxurious hotels and landmarks - located in the heart...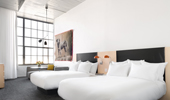 Oklahoma City, Oklahoma, United States

Occupying the reimagined car assembly plant in downtown's Film Row, the 21c Museum Hotel Oklahoma City mixes...
Chicago, IL, United States

Residentially inspired with a touch of contemporary sophistication, The Gwen Chicago, formerly Conrad Chicago,...
Saint Paul, MN, United States

Consistently ranked among the country's top hotels, this historic hotel continues to provide luxurious accommodations...
Kansas City, MO, United States

Hotel Phillips is a downtown Kansas City art deco landmark styled with hip atmosphere. With a contemporary...
Chicago, IL, United States

Set within a 1890's Venetian Gothic landmark building, the Chicago Athletic Association hotel offers a historically-influenced...
Chicago, IL, United States

More than a Gold Coast hotel from a gracious bygone era, The Talbott Hotel offers business and leisure travelers...
Chicago, IL, United States

Situated in the Loop district of Chicago, The Alise, formerly Hotel Burnham, is at the intersection of great...
Milwaukee, WI, United States

The Brewhouse Inn & Suites is part of Milwaukee's visionary, LEED certified, Platinum rated sustainable neighborhood,...