The World's Best

search_hotel_count

Luxury Beach Resorts in Santorini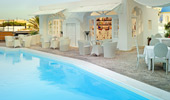 Megalohori, Santorini Island, Greece

Surrounded by a wall like a fortified town, Vedema Resort is a world unto itself. The deluxe hotel is situated...
Santorini Island, Cyclades, Greece

Once upon a time when the world began its journey through the Universe, when miracles were most likely to...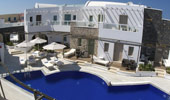 This newly Constructed Deluxe Hotel is situated in Kamari Village on the legendary island of Santorini. The...
San Antonio small luxury hotel is built into a fascinating natural cave formation, dazzlingly embedded in...
Escape to an idyllic glamorous hideaway on Kos island. Find comfort and relaxation in a haven far from the...