Editorial Advisory Board
Five Star Alliance's Editorial Advisory Board is comprised of influential leaders of the luxury hotel industry. Members include Presidents, General Managers and top executives at the world's best hotels who have formed close connections with Five Star Alliance. We are proud of our relationships with our esteemed partners.
The aim of our Board is to build a connection between the world's best hotels and the thousands of luxury travelers who visit Five Star Alliance each day. The Board contributes to our editorial content on two Five Star Alliance publications, both of which reach thousands of luxury travelers. The Informed Traveler Newsletter is our exclusive email publication, and The Informed Traveler Web Log is updated daily with upscale travel news and offers.
For the most recent contributions from our board, see the Editorial Advisory Board Category of The Informed Traveler blog.
Editorial Advisory Board Members

Pascale Adoner, Director of Sales & Marketing
Hotel de Crillon
Pascale Adoner became the Director of Sales & Marketing in 2005 for the Hotel de Crillon in Paris. The hotel is one of six palace hotels in Paris.
Thomas Belelieu, General Manager
The Whitehall Hotel
Thomas Belelieu was born in Hungary from a Hungarian mother and a French father. An avid sommelier, Mr. Belelieu immigrated to Canada in the early seventies where he eventually became the Founding Chairman of the Sommelier Guild of Canada, and held that post until 1988. Mr. Belelieu was in charge of Walt Disney World table service outlets along with being in charge of the wine program, probably the largest on premise account in USA. Today he lives in Chicago. During his five years as General Manager at The Whitehall Hotel, Thomas brought to Chicago The Court of Master Sommeliers' Certificate and Advanced Level Exams various times, along with the Society of Wine Educators' local examinations.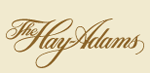 Hans Bruland, General Manager
The Hay-Adams
Mr. Hans Bruland has been the General Manager of the historic Hay-Adams since December 1998 and he brought more than 26 years of hospitality industry experience to the landmark property. Prior experience includes senior roles at the St. Francis in San Francisco, the Westin Hotels in Chicago, Kansas City, and Costa Mesa. Mr. Bruland is a Board Member of the Hotel Association, Washington Performing Arts Society, and the German Executive Roundtable as well as a graduate of Leadership Washington.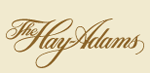 Doug Camp, Director of Sales and Marketing
The Hay-Adams
Douglas Camp joined the Hay-Adams as the Director of Sales and Marketing in 2004. The former Director of Sales and Marketing at the Keswick Hall at Monticello in Virginia, an Orient- Express Hotel, has more than 24 years of hospitality sales experience. At Keswick Hall, he led a sales team to successfully achieve and maintain sales goals, re-establish community relationships to create a strong local presence and generate revenue opportunities and marketing partnerships with key clients.

Kostas Christopoulos, Director of Sales & Marketing
Sutton Place Hotel Vancouver
Kostas Christopoulos has also worked for a major international airline for eleven years in both sales and marketing roles. Kostas' strengths include formulating strategies and leading teams in order to reach corporate objectives, allowing for increased productivity and annual sales growth. Kostas is a marketing graduate from the British Columbia Institute of Technology and holds an MBA in Executive Management with a specialization in Leadership.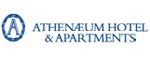 Jonathan Critchard, General Manager
Athenaeum Hotel and Apartments
Jonathan Critchard, general manager for the five-star deluxe Athenaeum Hotel and Apartments - a position he has held since 1993, has over 21 years experience heading some of the most prestigious hotels and residences in the United Kingdom and worldwide. He has left his professional imprint on Blakes, The Hempel, The Dorchester and 3A Palace Green (the world's most luxurious apartment complex located in Kensington Palace Gardens in London; Amberley Castle in West Sussex and The Regent in Hong Kong.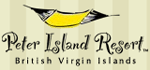 Brian Dye, Director of Sales & Marketing
Peter Island Resort & Villas
Brian Dye is the Director of Sales & Marketing for the Peter Island Resort in the British Virgin Islands, as well as the Peter Island Villas and
The Meridian Club in Turks & Caicos
.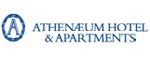 Stephen Fox, Director of Sales
Athenaeum Hotel and Apartments
Stephen Fox was named director of sales for the five-star deluxe Athenaeum Hotel and Apartments in 2001. He has a long and distinguished history with the Athenaeum as he previously served as both the hotel's assistant director of sales and as their New York-based corporate sales manager. Stephen graduated from Cornell University/ESSEC in Paris with a master's degree in international hospitality. He then developed extensive industry experience with hotels groups in the UK, France and the Far East.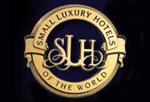 Lanny Grossman, Director of Communications
Small Luxury Hotels of the World
Lanny Grossman is currently the Director of Communications for Small Luxury Hotels of the World in their New York City office. Small Luxury Hotels includes 300+ member hotels worldwide.

Bonnie Heller, Director of Sales
Bryant Park Hotel
Bonnie Heller is currently the Director of Sales at the AAA rated Bryant Park Hotel in New York City. Prior to being promoted to Director of Sales, Bonnie was the Senior Sales Manager at the Dream Hotel in New York. Bonnie has held sales manager positions at other top hotels in New York and graduated with a degree in Hotel Management from the University of Delaware. She is engaged to be married in Spring 2006 to a chef whom she met while working at the Pierre Hotel.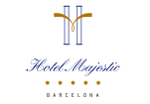 Marcel Horande, Assistant Director of Sales
Majestic Hotel Group
Marcel Horande graduated with a degree in Hotel Administration from Lausanne Hotel School, and has been in charge of the international markets for the Hotel InterContinental Paris and InterContinental Le Grand Hotel Paris. Most recently, Mr. Hoarnde was Sales and Marketing Director for Diagonal Hotels. He accomplished his first steps in the hotel industry in the Eurobuilding Hotel and the Hotel InterContinental, two renowned establishments of Caraces, Venezuela. Mr. Horande is currently the Assistant Director of Sales for the Majestic Hotel Group, which has two hotels in the center of Barcelona and one in the center of Paris.

Don MacCorquodale, Reservations & Revenue Manager
Sutton Place Hotel Vancouver
Don MacCorquodale is currently the Director of Revenue Management at The AAA rated Sutton Place Hotel in Vancouver, Canada. Prior to being promoted to Director of Revenue Management, Don was the Reservations Manager at the Sutton Place Hotel Toronto. Don has held management positions at other top leisure hotels around the world such as the Aston Waikiki Sunset and the Waikiki Beachcomber Hotel.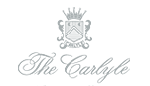 James McBride, General Manager
The Carlyle
and Regional Vice President of
Rosewood Hotels & Resorts
James McBride has served as Managing Director of The Carlyle since December 2003 and Regional Vice President for Rosewood since January 2006. He joined The Carlyle from The Grosvenor House in London. A native of South Africa, Mr. McBride received his diploma in Hotel Management before moving to America to further his education at Cornell University. He then joined The Ritz Carlton Group, working for the company throughout the world. After graduating from Harvard Business School Executive Education PMD, he oversaw the opening of the group's properties in Georgetown and Washington D.C. Mr. McBride is married with one son.

Marcia McLaughlin, Public Relations Manager
Half Moon Rose Hall
Marcia McLaughlin is currently the Public Relations Manager for the Half Moon Rose Hall resort - a golf, spa and beach resort in Montego Bay, Jamaica.

Carole Muller, Business Development Manager
Sungate Port Royal
Carole Muller is the Business Development Manager for the Sungate Port Royal Resort in Beldibi Kemer, Antalya, Turkey. Sungate Port Royal is the largest holiday and entertainment complex in Turkey and the Mediterranean and a member of The Great Hotels of the World.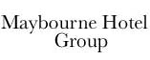 Paul Reynolds, VP Sales and Marketing
Maybourne Hotel Group
Paul Reynolds is VP Sales and Marketing at Maybourne Hotel Group, who own and operate three of the most prestigious hotels in London, Claridge's, The Connaught and The Berkeley, which are world renowned for their service and attention to detail. Paul has worked in senior sales and marketing positions within the global hotel industry for the past 15 years. He has a track record of repositioning luxury hotels on a Pan European basis, and he has worked for InterContinental Hotels group and Hilton International.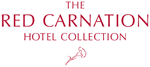 Kim Severini, Vice President of Sales & Strategic Marketing North America
Red Carnation Hotels
Kim Severini is the Vice President of Sales & Strategic Marketing in North America for the Red Carnation Hotels.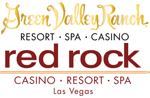 Julie Skrei, Senior Travel Industry Sales Manager
Green Valley Ranch Resort, Spa and Casino and Red Rock Casino, Resort and Spa
Julie Skrei began her career with the Pointe Hilton Resorts in Phoenix, AZ. Most recently she hails from Sanctuary on Camelback Mountain where she spent over 5 years as Director of Leisure Sales and collaborated in Sanctuary's success as one of the top US destinations. Julie is now in Las Vegas to assist in the opening of the billion dollar Red Rock Resort & Spa and develop the leisure market segment for both Red Rock Resort and Green Valley Resort & Spa.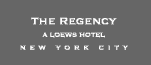 Gary Stram, Director of Sales & Marketing
The Regency, A Loews Hotel New York
Gary Stram is the Director of Sales & Marketing at The Regency in New York City, a Loews Hotel.

Rob Wilder, CEO
Proximo Restaurants
Rob Wilder is CEO and founder of Proximo Restaurants, the management umbrella for Washington DC restaurants Jaleo, Zaytinya, Cafe Atlantico, minibar, and Oyamel. Mr. Wilder is also the founder and current Chairman of the Board of Austin Grills, which operates seven Tex-Mex style restaurants in the Washington/Baltimore area. Prior to founding Austin Grills, in 1984 Mr. Wilder co-founded Amy's Ice Creams, Inc., a chain of ice cream stores based in Austin, Texas. Mr. Wilder started his first food venture in 1972, baking and selling quiches at age 12. Mr. Wilder graduated with honors from both Yale University and The New York Restaurant School.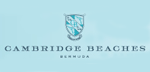 Michael Winfield, President and CEO
Cambridge Beaches
Michael Winfield has passionately dedicated himself to Cambridge Beaches for 22 years. President and CEO since 1997, he served as General Manager for the resort starting in 1983. Prior to that, he served as Manager for the largest resort on Bermuda, the Southampton Princess Hotel. In addition to his work in the hospitality industry, Michael Winfield devotes much of his time to public service, as Co-Chairman of the Bermuda Alliance for Tourism, President of the Bermuda Hotel Association, Senator for the Bermuda government and Campaign Chairman for the United Bermuda Party.