The Emperor's New Groove: Caesars Palace Opens New Tower
---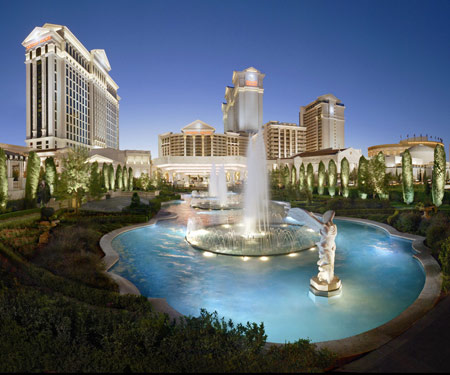 As TravelAgentCentral reports, Caesars Palace is beginning to take reservations for its new 668-room tower, and its accommodations are certainly befitting an imperial residence.  The Octavius Tower, named after the given name of the Emperor Caesar Augustus, keeps with the Roman theme with elegant, austere marble floors made warm and inviting by extensive traditionally patterned carpets.
As with any good Roman palace, the rooms feature flat-screen tvs and plush velvet sofas.  In lieu of the more period-accurate public baths, however, private bathrooms feature whirlpool bathtubs and glass-enclosed showers.  
For a public space, the Tower expansion offers the appropriately understated Garden of the Gods, a pool and garden area perfect for lounging around as you munch on a bit of ambrosia.
So next time you're looking to go to Vegas, go check out the new addition to Caesars Palace (laurel wreath not included).
---